By W. Bruce Cameron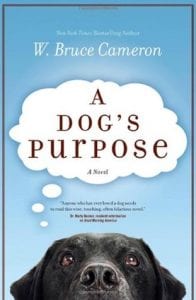 Happy Lunar New Year!
Today marks the official start of the year of the dog and a dog-themed read seems fit for the occasion.
Read W. Bruce Cameron's A Dog's Purpose, about a dog's quest for the meaning of life over the course of several lives as he's reincarnated as various types of dog breeds.