Handbook of Vitamins
edited by Janos Zempleni, John W. Suttie, Jesse F. Gregory III, Patrick J. Stover.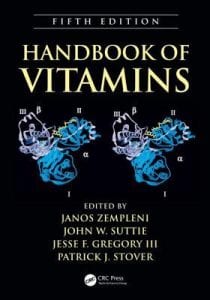 Feeling vitamin-deficient from the lack of sun? Considering upping your vitamin intake to help fight off colds through the winter months? The Handbook of Vitamins answers every vitamin-related question you could possibly have. The book includes a handy index so you can easily look up the specific vitamins you're after.