Open Access literature is digital, online, free of charge and free from most copyright and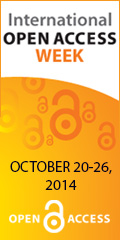 licensing restrictions. (Suber, P. (2012). Open Access Overview. Retrieved from http://legacy.earlham.edu/~peters/fos/overview.htm). This is something to celebrate!
UBC is offering free sessions on open access publishing and open education and SFU is offering free sessions on student publishing and open textbooks
If you want to know more about Open Access (OA) and what is available, check out BCIT's Open Access Research Guide. It has links to sources of OA ebooks, OA data and OA ejournals, as well as links to OA research and OA publishing information.