Description
Program
NE3 is home of the BCIT Centre for Architectural Ecology.  The Centre was established in 2003 with the construction of a dedicated research facility at the Great Northern Way campus. As part of its polytechnic stream, the Centre's mandate is applied research and education. The Centre also works with industry for direction on education and policy mechanisms, and conducts third party testing of industry products to help optimize system designs according to the local climate.
General
The NE3 building is located at 3700 Willingdon Avenue Burnaby, BC. Originally built on this site in 1971 with 648 SM of space. The facility is composed of a one level building (original 1971).
Substructure
The substructure construction of the building features concrete perimeter foundation walls on reinforced concrete strip footings. The facility has a concrete slab on grade at 1971 building.
Superstructure
The building has load bearing wood stud wall construction and woof frame for roof framing.
Exterior Construction
Exterior walls at NE3 Building includes cedar singles wall (1971). Exterior windows are single and double glazed vinyl framed assemblies. Entry doors are typically glazed hollow metal assemblies. The roof includes adhered SBS modified roofing membrane covering.
Interior Construction
Floor finishes throughout the facility are vinyl composite tiles and concrete floor.  Wall finishes are painted gypsum wallboard and painted block. The ceiling finishes are generally ACT or no finish (open to roof structural components). The interior doors are finished wood assemblies, some with glazed panels. Interior door hardware is typically a combination of knob with panic hardware where required at exterior door fire exit locations.
Occupancy Type
According to the 2006 British Columbia Building Code, Article 3.1.2.1. (1), the NE3 Building is classified as an Assembly Group A, Division 2 occupancy.
Fast Facts

Project Folder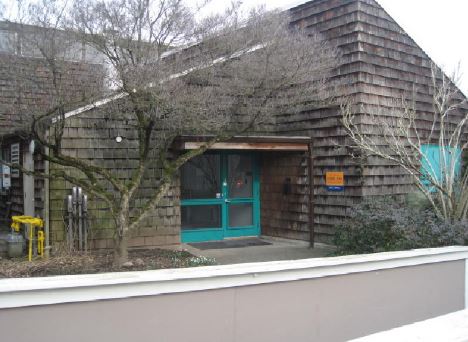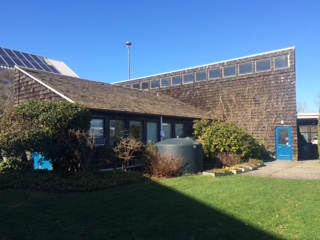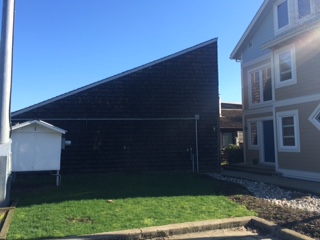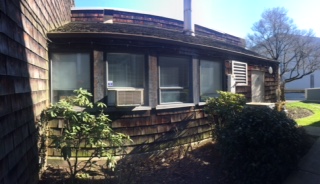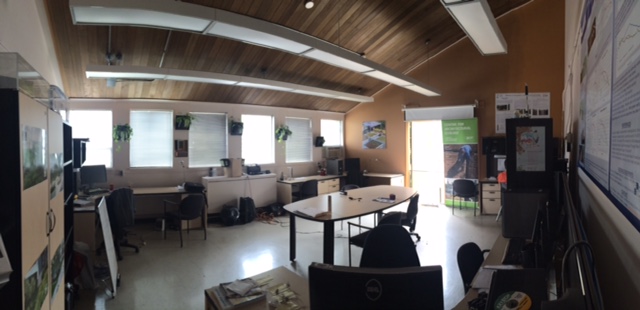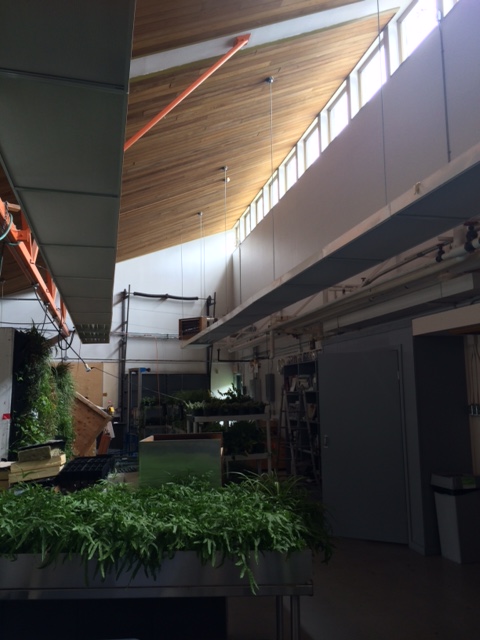 After Windows Upgrade: