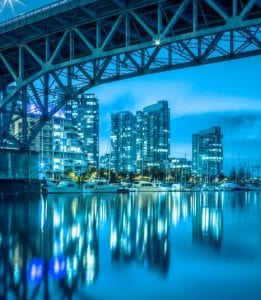 Today, more than ever, we require vast amounts of energy to sustain our way of life: energy to heat, cool, and light our homes and places of work; energy to move us from Point A to Point B; energy to produce, transport, and use the products we consume; the list goes on.  The production and consumption of all forms of energy exert varying degrees of stress on society and the environment.  As global populations and the per capita demand for energy increase, we will ever-increasingly exceed the limits of the earth's carrying capacity and the situation will become increasingly unsustainable.
The Centre for Energy System Applications (CESA) is within the School of Construction and the Environment at BCIT.  The focus of the CESA is on better understanding the integration of energy systems applications through education and research.
Integrated Energy Systems Applications is defined as the integration of demand and supply side management of energy through application of waste reduction, efficiency improvement, and alternative and renewable energy source use.
---
The education and research within CESA focus on these two core concepts and integrating them into our built environment.
---
Demand-Side Management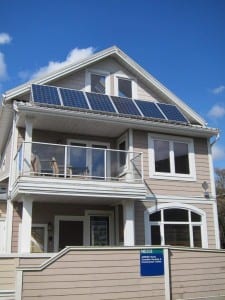 Demand-Side Management (DSM) is the critical first step in Strategic Energy Management. DSM is about reducing the amount of energy required to deliver services; it's about eliminating energy waste and improving energy efficiency. DSM activities fall into one of four categories:
Capital Investments – Upgrading energy inefficient systems (e.g. lighting) to more energy efficient systems.
Operational Changes – Making changes to how energy systems (i.e.: building systems) are operating to improve energy efficiency and reduce waste (e.g. lowering the overnight temperatures in buildings).
Behavioural Changes – Encouraging people to be aware of how their behaviour impacts building energy consumption and encourage them to alter their behaviour to conserve energy (e.g. encouraging to turn off lights when they are last to leave a room).
Changes to Business Practices – Ensuring that energy efficiency becomes an integral component in the organisation's policies and procedures (e.g. adopting an Energy Star purchasing policy for office equipment, teaching using virtual welding, moving to a four-day workweek, etc.).
In the past, energy demand-side management programs often only address the technical aspects – capital investments and operational changes.  BCIT now integrates a more holistic approach into its teaching and research: considering each of the four categories described above.
---
Supply Side Management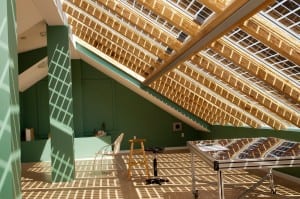 Renewable and alternative energy technologies have been emerging worldwide as viable alternatives to conventional fossil fuel derived energy. The Centre for Energy Systems Applications (CESA) at BCIT has a mandate to develop, coordinate and support polytechnic training and education in renewable energy technologies and conduct applied research to transfer emerging technology in an integrated system approach. CESA will consider renewable (photovoltaics, micro-hydro, biomass, etc.), alternative and emerging energy systems (hydrogen, geoexchange, etc.) as they relate to integrated building design and construction, waste management, climate change, and overall global energy sustainability. Applied research at CESA will focus on applications to the built and natural environments, standards and best practices, efficiencies and conservation.
---
Note: For information about the design and development of prototype devices; analysis, testing and evaluation of new technologies and commercialization and licensing of new technologies, visit the Technology Centre.