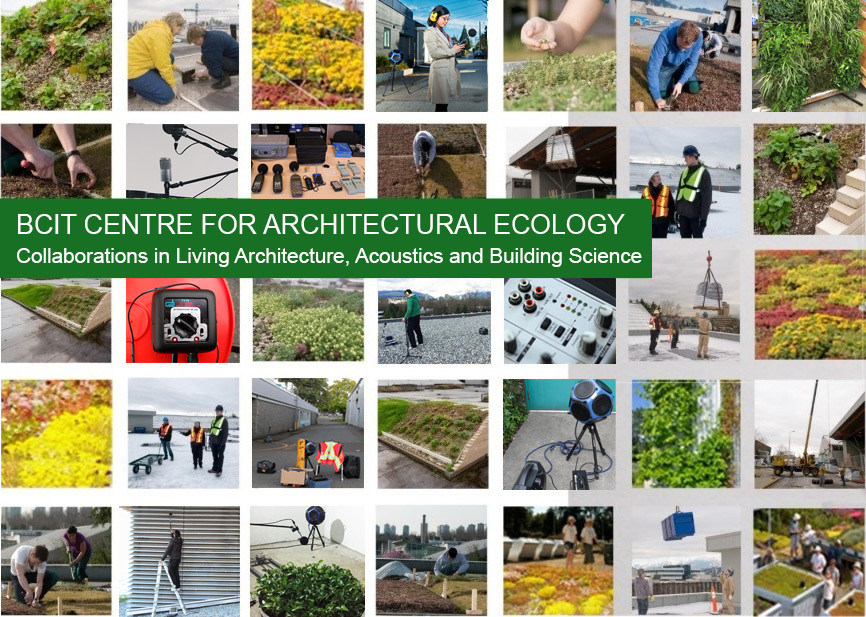 ---
Dr. Maureen Connelly gives brief overview description of some of the many student projects currently going on at the Centre (Feb 24, 2016).
Project 1: preparing a wall insert to test acoustical performance of window fixtures
Project 2: intensity probe testing for acoustical performance (transmission loss) of old windows
Project 3: planting living walls to prepare for tests for acoustical and air quality performance of indoor living walls
Video features 3 graduate students from the BCIT Master Programs in Building Science/Building Engineering.
We have many other exciting student projects covering a wide range of building acoustics topics.  This is just a glimpse!
Video filmed and produced by: Rosa Lin
---
Dr. Connelly (Maureen) featured in October 2015 issue of Vancouver Regional Construction Association News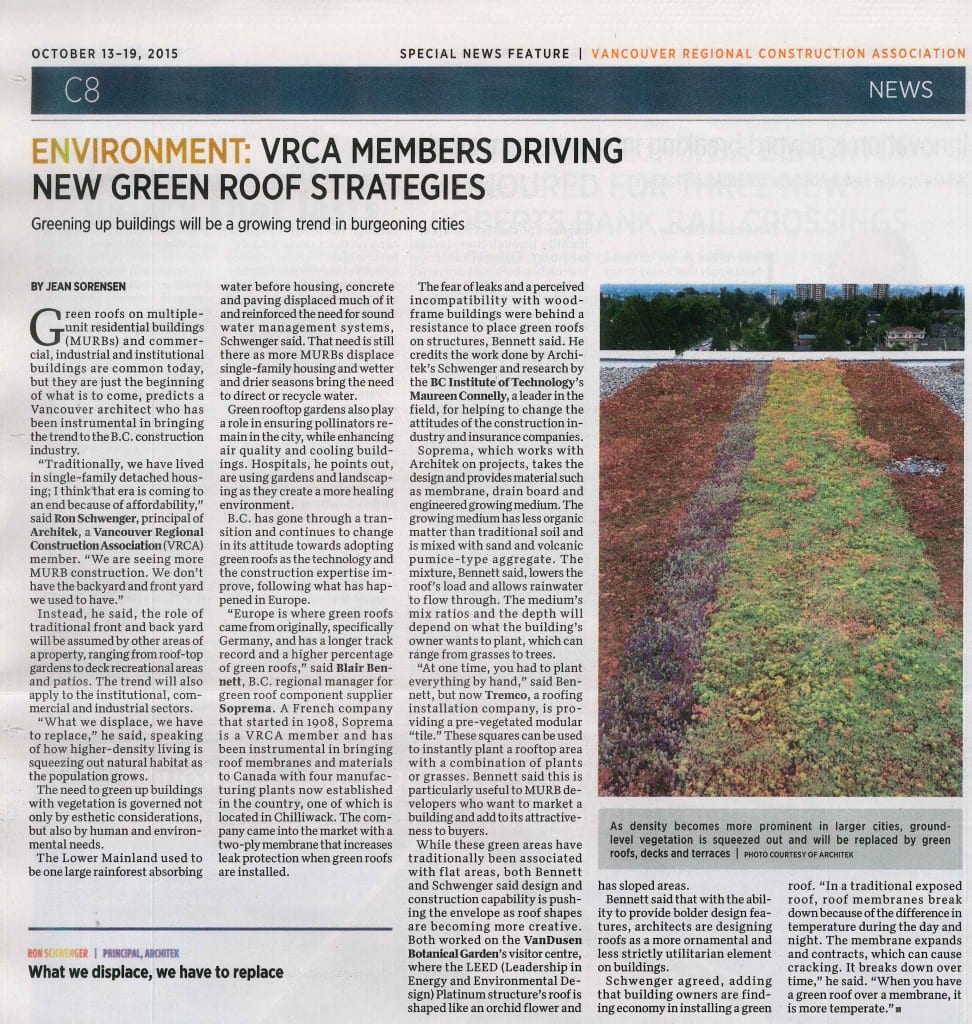 ---
The Acoustics of Vancouver's Residential Laneways
---
Upcoming Campus Student Project:
Rainwater Harvesting System to Irrigate Living Wall and Green Roofs on Elevated Lab
A 5000-gallon rainwater harvesting cistern will be installed at the southern corner of the NE4 Carpentry area, to be used for irrigation for green roof plots, green walls and green facades associated with the Elevated Lab.  This is going to be a collaborative, hands-on project involving students and staff from the Piping Department, the Centre for Architectural Ecology, Campus Planning, and Facilities.  It is the hope of the project initiators that the students will be able to gain valuable experience in helping to put together the piping and pumps required for this sustainable irrigation system.