A moss art wall was recently created by the students in Interior Designs Graphic Presentation class to brighten up Smith Street and draw attention to Guichon Creek. This project was a wonderful partnership between the Factor Four team, the BCIT Green Team, Facilities and Campus Development and the Interior Design department.
The BCIT Green Team chose celebrating Guichon Creek as the focus of their 2016 campaign. This included celebrating Earth Day by removing invasive species on the South Side of campus, and hosting a tour of the creek. However, they also wanted to build a legacy and draw attention to the goal of daylighting the creek through the north side of campus.
The Factor Four initiative is built on 3 pillars: Energy, Materials and Restoration. The Urban Restoration component includes creating a sense of place on Smith Street and paying tribute to beautiful Guichon Creek.  A student design that had been presented to the Factor Four team was reworked by the students to focus on the Creek. The students then worked with Facilities to have the wall painted and prepared so they could establish the moss design.
The result is impressive: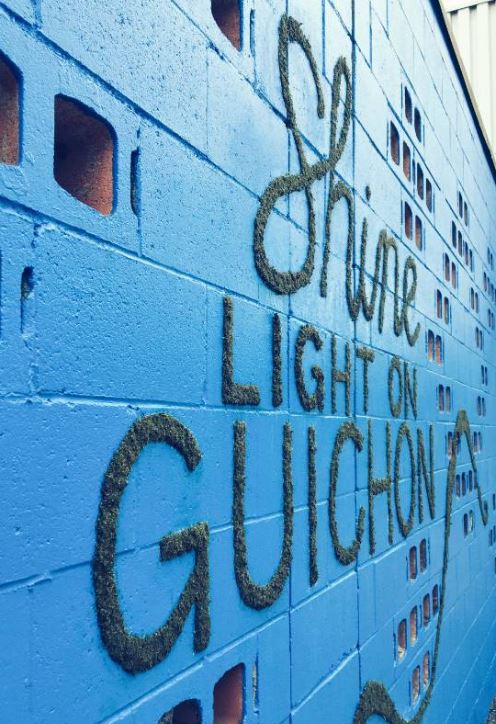 This art piece reminds us that a co-existence of industrial trades and nature might be possible.