Learn more about a health care system of more than 5,000 employees, multiple hospitals, and over 30 clinics that became carbon neutral in less than 5 years.

Date: Wednesday, November 29, 2017
Time: 1:30—2:20 pm
Location: NE 1, Room 402
Founded in 1902, Gundersen Health System is a non-profit healthcare network headquartered in Wisconsin with more than 5000 employees, multiple hospitals, and many clinics. In 2014 they achieved carbon neutrality, producing as much energy as they used. Corey Zarecki, Director of Engineering and Operations will discuss how they reduced energy consumption and switched to cleaner energy that improved the air quality for their patients and reduced their overall costs.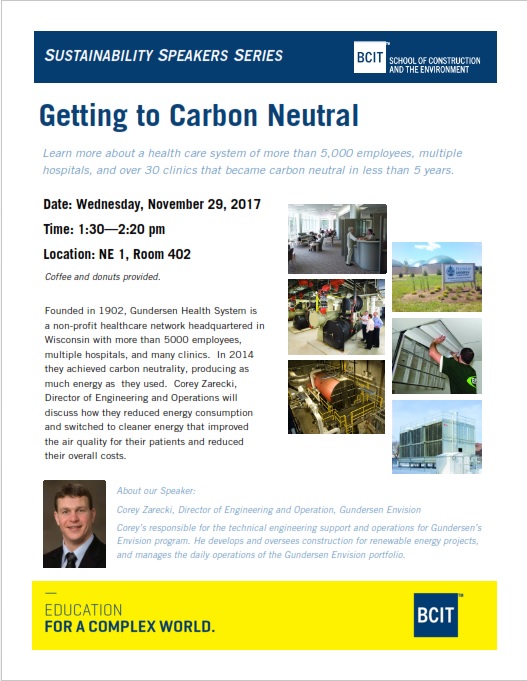 About our Speaker:
Corey Zarecki, Director of Engineering and Operation, Gundersen Envision
Corey's responsible for the technical engineering support and operations for Gundersen's Envision program. He develops and oversees construction for renewable energy projects, and manages the daily operations of the Gundersen Envision portfolio.