Background
In order to understand potential factors in the ecological restoration of Factor Four we have to learn more about the current ecological status of the area. The first project to collect a baseline on the ecological condition of the area looked at the soil.
Soils are important for growing plants, supporting human habitation and managing water quality. Healthy soils store and control the flow of water, enhance air quality, and support plant growth. Nutrient levels, permeability, compactness, contamination and the pH of soils can compromise their ability to function.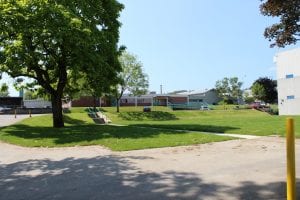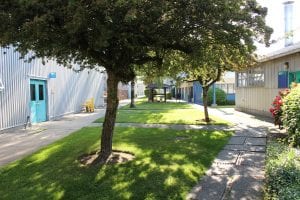 Problem and/or Opportunity
In order to understand the characteristics of the soils in the Factor Four area Students from the Sustainable Resource Management program took samples from 16 locations within the Factor Four area and had them analyzed. The Factor Four area is both urban and industrial, with limited soils and green spaces. The lessons learned in our heavily urbanized area will be useful for other communities looking to restore the natural environment within similar constraints.
The soil samples were then sent to a lab to be analyzed for 11 physical and chemical properties.
The objectives of the survey were to:
·         Assess soil quality and limitations
·         Assess available green spaces in the Factor Four area for its soil potential for supporting trees
·         Practice design of an urban soil inventory
·         Interpret soil survey information, especially soil laboratory data.
Recommendations
A detailed report, Factor Four Soil Report, outlines the main findings from this survey. While the nutrient levels are conducive to plant growth many of the areas are very compact with poor drainage and aeration.
Project folder
Reports: Factor Four Soil Report.