Campus Development continues making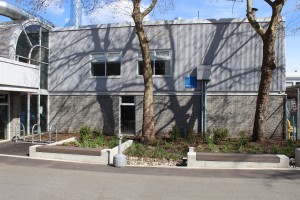 improvements to the public spaces on the Burnaby campus. The newest addition in the Factor Four area is a rain garden located outside of NE8. The rain garden provides outdoor seating as well.
Learn more about Facilities and Campus Development's projects, including the rain garden at the South West corner of NE8 (Guichon Alley, within the Factor Four area).