In addition to directly reducing energy and materials use, the Factor Four initiative is looking to make holistic changes to the attitudes of our staff and students. While energy and material conservation initiatives are ongoing, the restoration component of Factor Four has plans to change the BCIT community's perception of this area.
During the fall of 2013, BCIT Interior Design Students were asked by instructor Dixie Hudson to explore low-cost changes that could be made to Smith Street under the "restoration" theme.  The results are spectacular and inspiring:
Campus Development had identified the need for door renewal on Smith Street.  They have met with the students to guide them in their work and the final design has now been shared with the architects in charge of the implementation.  Another example of enhanced learning experience through the living lab approach!
Spring 2014 Update:
We have selected the colour scheme for the demonstration house and we would like to hear from you.
"On paper":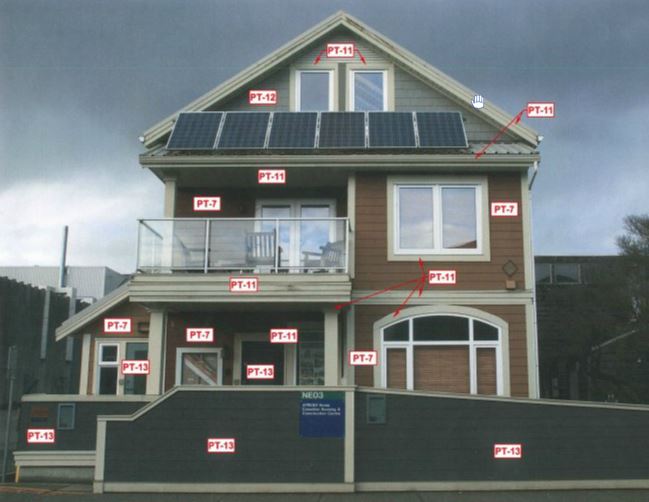 In real life: