Unlike atmospheric boilers, condensing boilers use the waste heat from the flue gas to preheat the cold water entering the boiler. This leads to better efficiencies, up to 98%. The condensing boilers are used for domestic hot water heating and space heating of NE06. The state of the art, energy efficient systems was proposed and installed by the staff and students in the School of Construction and the Environment's Piping Trades department.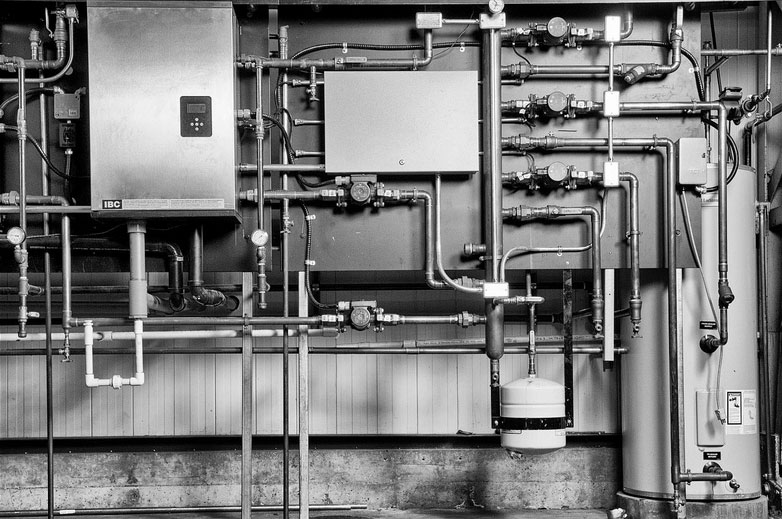 The Fortis BC Light Commercial Energy Star Boiler program provided a total of $1,500 to install these boilers.
Total annual energy savings are approximately 450 GJ/year. This is equivalent to the energy contained in 1,163 BBQ Propane tanks and offsets 23 tonnes of CO2eq per year.
Energy conservation: 450 GJ/yr or 125,000 ekWh/yr
More Information:
Learn more about the technology selected