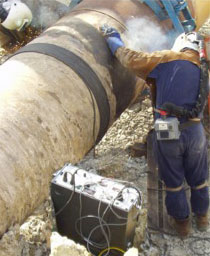 How about building a shed and welding outside. After all, students working in the oil and gas industry will weld outside. Other trades are working under canopies to give students a real idea of what working conditions will be like. Welding indoors requires a lot of electricity and natural gas for proper ventilation and make-up air heat. Staff and Faculty from the piping program are proposing to build a smart canopy (i.e.: with a roof allowing daylight to penetrate the teaching area) for students to learn welding outdoors, removing the need to ventilate the indoor. The most energy efficient equipment is the one not using energy! Avoiding mechanical ventilation is as efficient as it gets from an energy reduction perspective. A roof that does not block daylight, even better!
Did you know that many welds need inert gas shielding to form properly? Outside air is kept away from the area being welded by inert gas. A strong wind can push these inert gasses away from the weld and cause problems. An outside welding area can teach students how to avoid this all while saving energy!
Energy conservation: unknown at this stage
September 2016 update:
BCIT Facilities and Campus Development has converted this idea into an official project.  Below are presented some renderings of the design as it stands today.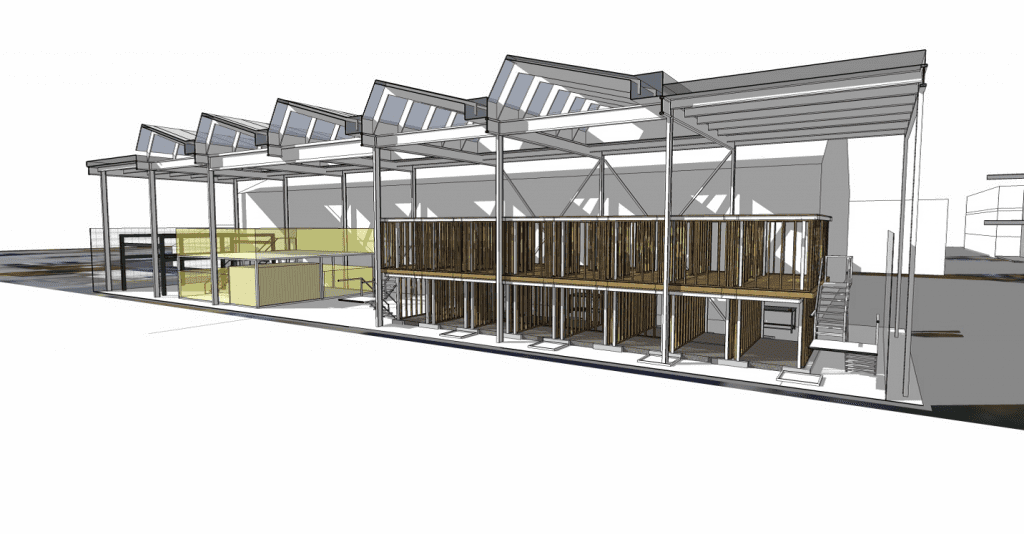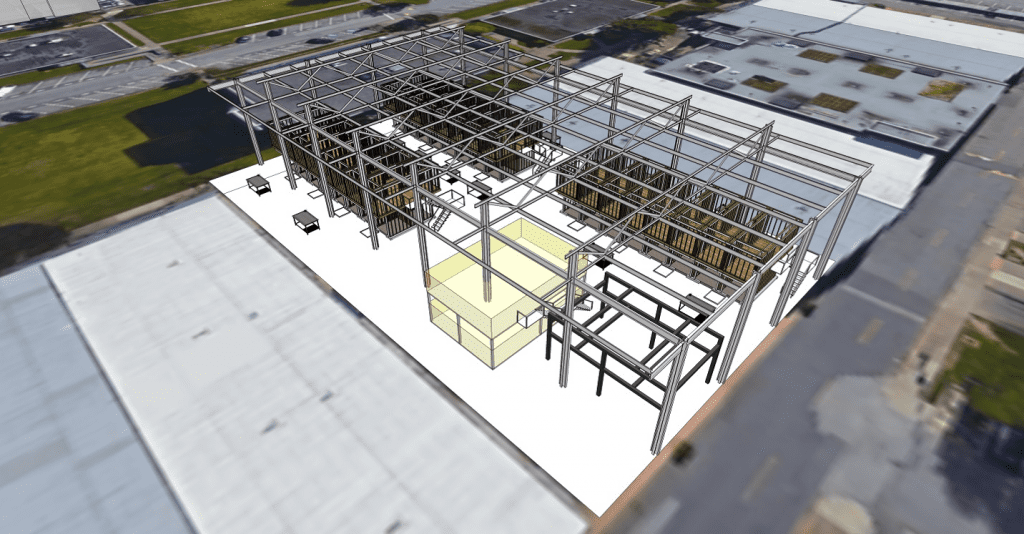 The design team integrated smart energy (energy efficiency and renewables) in 3 ways:
The indented roof south facing slope is solar panel (PV) ready, i.e. has the proper angle for Burnaby's latitude and is structurally ready for the added load.
The indented roof north facing slope will consist of skylights so that we do not have to use artificial light in the middle of a bright sunny day.
The structure is load ready for suspending the smart micro thermal grid distribution pipes (hot water) between factor four buildings and the biomass facility.
This is a great example of how sometimes technological solutions can be simple.