EQu

I

S

Lab

:
Environmental
Quality 
Integrated 
Systems

Laboratory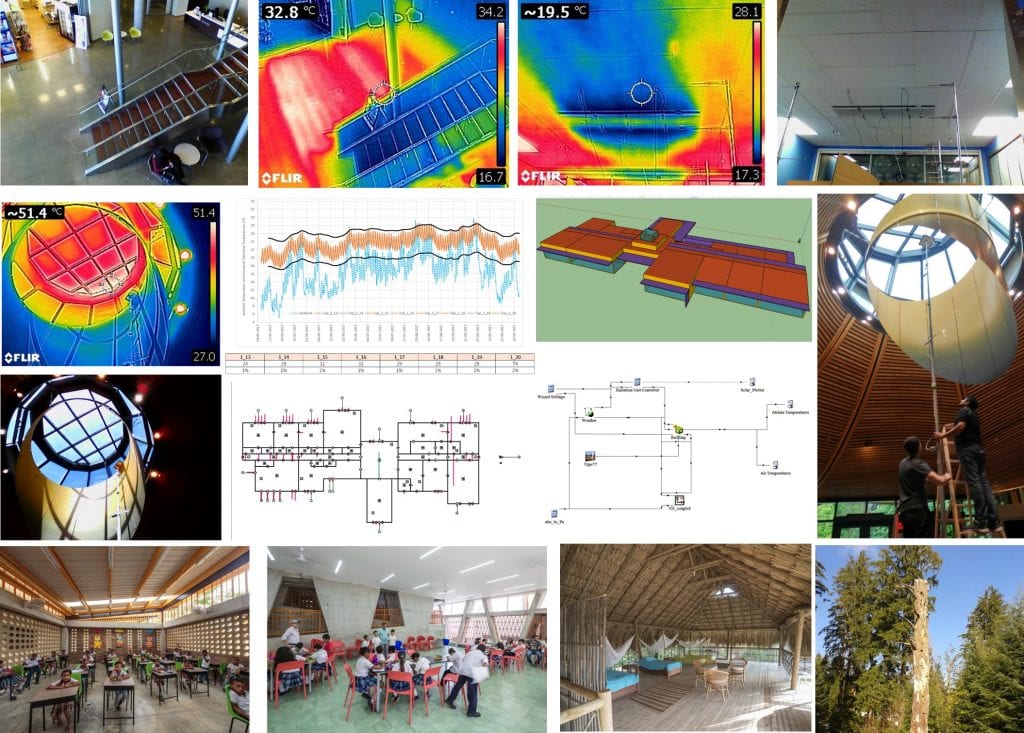 Buildings are environmentally unsustainable. The vast majority of their environmental impacts are operational, i.e. taking place during their service life. These typically originate from four mismatches between resources and needs in buildings: Quantity mismatch, more energy is delivered than needed. Quality mismatch, high quality energy is used for low quality energy needs. Time mismatch, energy is delivered when is not needed. Space mismatch, energy is delivered where not needed. All four mismatches result in wasted resources and occupants' dissatisfaction. Addressing these mismatches requires three tasks: i) integrated engineering to match resources to needs, ii) proper operation and control to balance these during operation, and iii) feedback from operation to engineering to optimize designs. However, in reality these tasks typically fail.
Consequently, my broad research question is: how can we engineer and operate buildings to achieve an optimum balance between climate, resources, and human needs, with proper consideration of the building systems opportunities and constraints, to make them more responsive to the needs and actions of occupants and to the dynamic local climatic forces, in harmony with the natural environment?
Answering this question requires building intelligence into buildings and their systems so that they can operate as integrated wholes. This involves making buildings become more "intelligent", but perhaps most importantly designing buildings intelligently, which does not necessarily relate to mechanical systems and controls.
The research is multidisciplinary but, because buildings are for people, the focus of our work is on developing intelligent building environmental solutions to meet the occupants' needs and expectations.
Goals:
Intelligence:

Deliver satisfactory environmental conditions on demand
Provide only what is needed: not more, not less
Operate efficiently only when needed
Deliver conditions selectively where needed, not everywhere
Learn and Autonomously Adapt to dynamically changing conditions

Integrated:

Occupancy sensitive: consider occupancy interactions, feedback, needs, and diversity
Operate in harmony with the environment
Do not interfere with other systems
Synergize with other systems
Be open, transparent, interactive, and reliable
Overview: