Event #4
Join us for our fourth seminar held by BSSC (Building Science Student Club):
BCIT Building Science Master thesis presentation: Field investigation of moisture buffering potential of gypsum board in a residential setting under varying operating conditions in a marine climate
Speaker: Shahrzad Pedram, MASc, EIT
Date & time: Thursday March 16th, 2017, 17:45-19
Location: Room 296, NE1, BCIT
Pizza will be served
ABSTRACT:
Shahrzad will present a brief summary of her MASc thesis titled "Field investigation of moisture buffering potential of gypsum board in a residential setting under varying operating conditions in a marine climate." Time-permitting, she will also present on her industry experience in the last 3 years, working on a variety of building enclosure rehabilitation projects on existing buildings in the Lower Mainland.
BIOGRAPHY: 
Shahrzad is an engineer-
in
-training (EIT) specializing in building science. She joined RDH in 2014 and her work includes conducting building enclosure condition assessments, as well as repair, renewal, and rehabilitation design and field review for existing buildings. Shahrzad completed
her Master's

of Applied 
Science degree in Building Science at British Columbia Institute of Technology. As part of her Master's
thesis

,

she did extensive work on 
co
nstruction, instrumentation, and commissioning 
of a brand new building science research facility at BCIT, and researched ways to manage moisture in high occupancy residential settings.
*************************************************************************************************************************
Event #3
Join us for our third seminar held by BSSC (Building Science Student Club):
Summary of Recent NRC Building Envelope Research Related to Thermal and Moisture Performance
Speaker: Michael A. Lacasse, PhD, PEng, Senior Research Officer, National Research Council Canada
Date & time: February 3rd, 2017, 13:00-14:00
Location: Room 404, NE1, BCIT
ABSTRACT:
In this presentation thermal and moisture performance of highly insulated wall assemblies for new and retrofit homes are reviewed. Recent results from several wall assembly studies are summarized for building practitioners. Condensation risks, drying capacity and the all-important basic requirements for moisture management in assemblies in midrise buildings are considered. Practical guidelines for enhancing thermal performance are presented.
BIOGRAPHY: 
Dr. Michael Lacasse is a senior research officer at the Institute for Research in Construction (Building Envelope and Structure) at the National Research Council in Canada. His work focuses on the weather-tightness of facades and development of methods to assess the long-term performance of building materials, components and building envelope assemblies. He has specific expertise in the testing and performance evaluation of wall cladding and assemblies for water penetration and air leakage. Dr. Lacasse has actively participated within the international building science community for several years, and has interest in promoting a holistic approach towards hygrothermal simulation that integrates the effect of wind-driven rain, deficiencies inherent to wall assemblies and building practice.
************************************************************************************************************
Event #2
Join us for our second seminar held by BSSC (Building Science Student Club):
CIRS Detailed Performance Analysis Seminar
Speaker: Belgin Terim Cavka, PhD, The University of British Columbia
Date & time: Thursday, April 14th, 2016, 12:30-14:00
Location: NE1-404
Pizza will be served
ABSTRACT:
More than 40% of world's total energy consumption comes from the building sector. According to the United Nations Environment Program, almost 80% of this energy is due to the operational energy of the building over its life span. Therefore, energy efficient buildings can greatly contribute to the sustainable development of the world.
Many whole building energy simulations are performed as part of the design and construction of larger scale buildings for mainly achieving targeted energy goals. However not much is known about how these models compare in detail to the final as-built buildings' performance. In practice, a building energy model provides an estimate of the annual energy consumption of the building that is often far from reality – a difference that is referred to as the "Energy Performance Gap"-. Performance analysis in industry is often done through overall consumption comparisons, and is not enough to examine where the performance gap is hidden in more complex innovative building systems such as CIRS case study. The Centre for Interactive Research on Sustainability (CIRS) building is a LEED Platinum-certified building on the UBC campus which has considerably higher energy consumption compared to the design prediction. This talk focuses on the identification of the sources of the energy performance gap in this building through an extensive modelling and measurement plan. Also Net-Positive concept in CIRS design will be discussed with recent retrofits implemented.
Biography: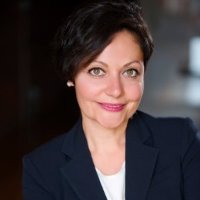 Belgin Terim Cavka is a sustainability specialist working in sustainable building industry. She had been a post-doctoral research fellow and a Sustainable Building Science Program (SBSP) Trainee in the Centre for Interactive Research on Sustainability (CIRS) between 2012 and 2015. As a Post-Doc researcher, she worked with Dr. Mahdi Salehi under the supervision of Kendal Bushe from Mechanical Engineering Department of UBC on energy performance analysis.
She has a background in architecture. She studied the climate effect on thermal comfort in a historical urban site in Turkey through her PhD, where she worked with CFD simulations and building physics case studies in Building Physics Laboratories of KUL, and IYTE. Through her post-doc research journey, she worked on detailed performance/energy analysis of the CIRS building and Ponderosa Project at UBC Campus. Her research interests are versatile; she's still interested in climate effect on design and thermal comfort, building envelope analysis and modelling, performance gap problem in green buildings, energy management, and energy modelling in buildings.
***************************************************************
Event #1
Join us for our first seminar held by BSSC (Building Science Student Club):
Impact of Environmental Conditions on Energy Recovery Ventilators
Speaker: Amin Engarnevis, PhD Candidate, M.A.Sc., Department of Mechanical Engineering, SBSP (Sustainable Building Science Program) Trainee, The University of British Columbia.
Date & time: Tuesday, March 15th, 2016, 12:30-14:00
Location: NE1-216 NGrain
Pizza will be served
ABSTRACT:
Energy recovery ventilators (ERV) save energy while bringing more fresh air into buildings. They are becoming a more important part of building engineering, as more jurisdictions require their use in new construction. ERV's using water vapor permeable membranes have great promise but are relatively new; the impact of air pollution on their long-term performance is unknown. The membrane selectivity for water vapor over other gases and contaminants may also depend on environmental factors.
The first part of this presentation addresses the effects of potential particulate fouling problem on membrane-based ERV's, investigated via accelerated material- and core-level fouling experiments. This study reports on different permutations of operating conditions (moisture and temperature) and atmospheric aerosols of different chemistry that may be experienced by ERV systems. The second part of this presentation reports on the influence of in-service operating conditions on potential cross-contamination by indoor contaminants such as CO2 and Formaldehyde in different types of ERV membranes. Preliminary results suggest that ERV membranes can demonstrate high selectivity for water vapor over other contaminants with minimal impact on indoor air quality. However, under some circumstances crossover of contaminants could be important. Understanding the transport phenomena involved during crossover of contaminants in these situations willprovide guidelines for future material development that enables using membrane-based ERV's in a broader range of spaces.
Biography: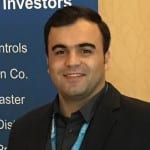 Amin Engarnevis is a PhD candidate in mechanical engineering at the University of British Columbia (UBC). He holds a Master's degree in Energy Systems Engineering (2011) and a Bachelor's degree in Mechanical Engineering (2009). His doctoral research focuses on characterizing the effects of air pollution and environmental factors on the performance of building energy recovery ventilators (ERV). He has undertaken theoretical and experimental research projects in Canada, including design and commissioning of an aerosol wind tunnel to study particulate fouling processes in HVAC systems. His current research focuses on theoretical and experimental evaluation of permeation properties of modified dense polymer membranes for ERV systems.
Amin's past experience includes energy performance evaluation of industrial facilities and design of hybrid cooling and dehumidification systems. He has been involved in the design and coordination of a number of major energy audit and HVAC improvements on power plants and industrial facilities. His experience with energy audit and retrofit projects include changes to major facilities such as the Shazand thermal power plant in Arak, Iran, and a 143.2MW gas turbine at Gilan combined-cycle plant in Rasht, Iran.