Are you suffocated from being cooped up indoors for so long but don't know where to explore outdoors? I'm here today to help you find enjoyable escapes in nature right here in Burnaby so that you can make the most of our last couple warm and sunny days!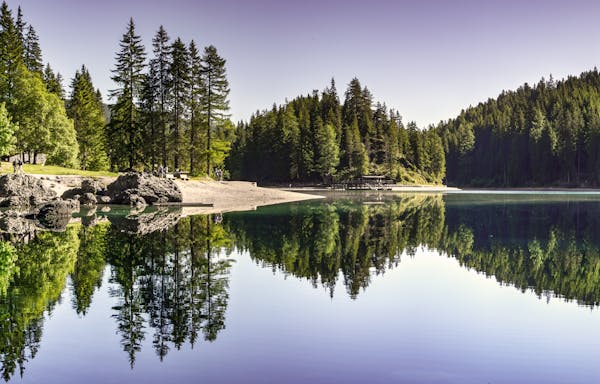 One of my all time favorite places is right in the middle of Burnaby- Deer Lake Park!
Not only is there a large green space surrounding the lake, but there's also beautiful manicured gardens to wander, historical buildings, the Burnaby Village Museum, the Art Gallery, the prestigious Hart House restaurant, and the Shadbolt Centre of the Arts! There's so much to explore and do here- you can't go wrong with spending a full day relaxing here.
At Shadbolt, they have shows and events happening all the time. Most are free, and some are live performances you have to pay to see. I went to a free Jazz Jam where local musicians were paired with other random musicians and they worked together to improvise different songs. It was so incredible to see so much talent and appreciation in the audience and performers alike. They host little events like this all the time, so I'd definitely check out their upcoming events here! 
If you go just to experience nature, you can walk for hours on the various trails here. There's really nice boardwalks that surround the lake and benches are scattered along the path. You can also rent a canoe and spend the day peacefully watching the wildlife on the lake. See a trails map here! 
Another place I've discovered and come to love is Burnaby Lake. You can do the 11km loop around the entire lake, and it's also right by a skytrain station so it's very easy to access. Parts of the trail look like a beautiful big jungle, and there's lots of places where you can see the water either from a boardwalk or crossing a bridge. You'll see lots of birds, ducks, tons and tons of lily pads, and lots of little creatures like chipmunks and squirrels playing in the bushes. If you're a bird watcher, you'd never get bored here. There's a lot of rare birds commonly sighted from the viewing tower, like blue herons! This is the perfect escape without going far from home. Find a trail map here. All trails are wheelchair accessible and bikes are permitted!
Between these two close-to-home locations, you ought to get a couple days worth of fresh air, entertainment, and beautiful memories. Enjoy the sun while it lasts!