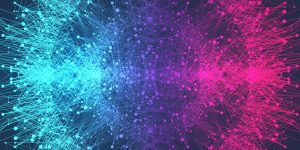 Following the announcement of the formal partnership between the Natural Sciences and Engineering Research Council of Canada (NSERC) and the US National Science Foundation (NSF), we are pleased to announce the first joint collaborative research opportunity focusing on discoveries and innovations in the areas of quantum science and artificial intelligence. The work funded through this call is expected to push the boundaries of new knowledge and provide a rich training experience for young researchers.
The NSERC-NSF opportunity will support collaborations between members of the research community in both countries through a flexible, streamlined application process. Through a lead agency model, U.S. and Canadian research teams will submit a single collaborative proposal that will undergo a single review process at the NSF, which will be the lead agency. Canadian academic researchers may receive funding from NSERC and U.S. researchers may receive funding from the NSF.
For more information about this funding opportunity, please refer to the funding opportunity on NSERC's website. If you have any questions please contact RP-Initiatives-PR@nserc-crsng.gc.ca.