Applied Research is conducting a student-based research workshop on "Where Does Your Recycling Go" investigating where our recycling goes on Tuesday, July 9, 4:45 – 745pm at the BCIT Centre for Applied Research and Innovation.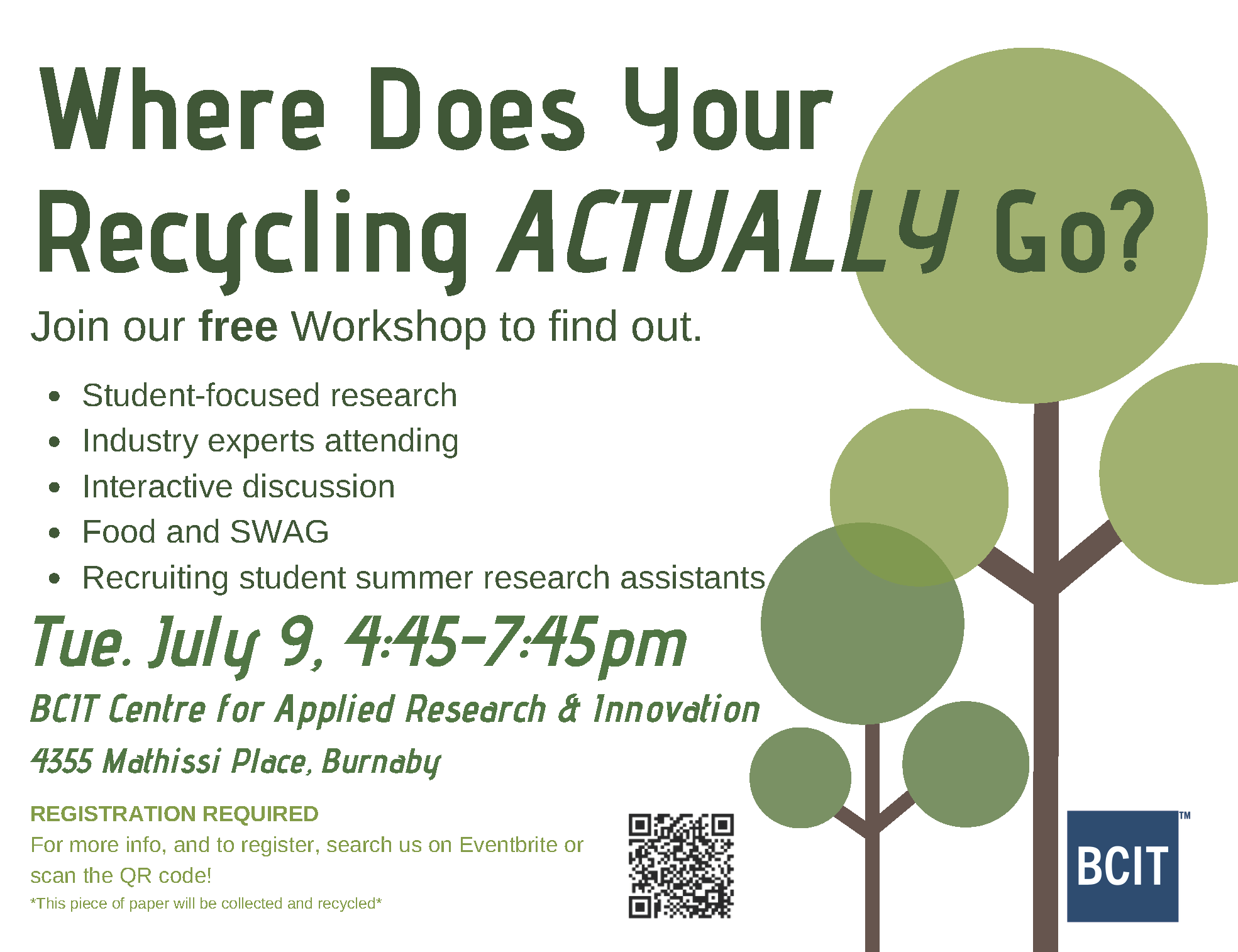 Register here.
Workshop Overview:
Want to know where your recycling goes?  BCIT Applied Research is conducting research to learn more about the final destination of items after we have placed them in the blue bin. This free workshop serves as a kick-off for the research. Industry experts will be present to provide context from their roles within the recycling system. Join us to be a part of this important discussion and learn about what more you can do towards reducing your waste to the landfill.
Students who attend the workshop will have the chance to apply to be a summer Research Assistant for this project. Research Assistants will receive a cash honorarium, and will also have a chance to win a registration to EcoCity World Summit being held in Vancouver this fall, where the results of the summer phase of the research will be presented. The three hour workshop will include:
1. A Q&A session with a panel of industry experts from various fields.
2. A detailed overview of the research project and case study activity.
3. Food and refreshments.
4. Draws for SWAG
Register here.