BCIT MAKE+ team helped develop a FISA (World Rowing Federation) electronic starting system for the Burnaby Lake Rowing Club which was put to the test at the National Rowing Championships held at Burnaby Lake on November 8 – 11, 2018.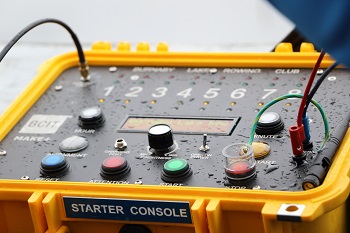 The project started in 2016 when Ian Gordon, from the Burnaby Rowing Club approached MAKE+ to upgrade their antiquated starting system.
Gordon Thiessen, MAKE+ Project Leader and the team at MAKE+ took on this challenge.
"The research into this project was quite extensive" says Gordon Thiessen "after several false starts (no pun intended), we were able to come up with a solution that met the needs of the Burnaby Lake Rowing Club and Rowing Canada Aviron"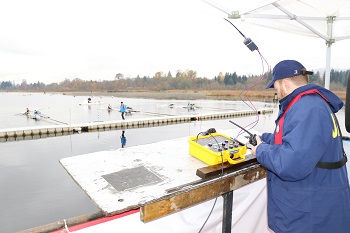 The Burnaby Lake Rowing Club project consisted of completely redesigning their starting system to make it FISA compliant. The new starter system included adding starting lights and horns to each stake boat (6 lane pontoon boats used to hold the rowing shells at the start) controlled by an electronic console for the aligner and starter via a partly wireless system. The start switch on the starter console sends a wireless signal to FinishLynx (an electronic timing and photo finish system) over 2000m away.
"We were so excited to have the new start system in place for the National Championships" said Ian Gordon "the expertise MAKE+ team had to offer us was truly remarkable and the performance of the system was as expected. Without MAKE+ we could not afford to build this system on our own".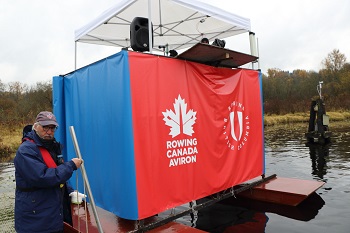 MAKE+ is a multidisciplinary research group focused on product development, applied research, and education. The MAKE+ subgroup Product and Process Applied Research Team (PART) is the only academic product development group in Canada registered to the ISO 13485 Quality Management System for medical device manufacturers.
MAKE+ team involved with this project:
Gordon Thiessen, Project Lead MAKE+
Matt Greig, Research Associate, MAKE+