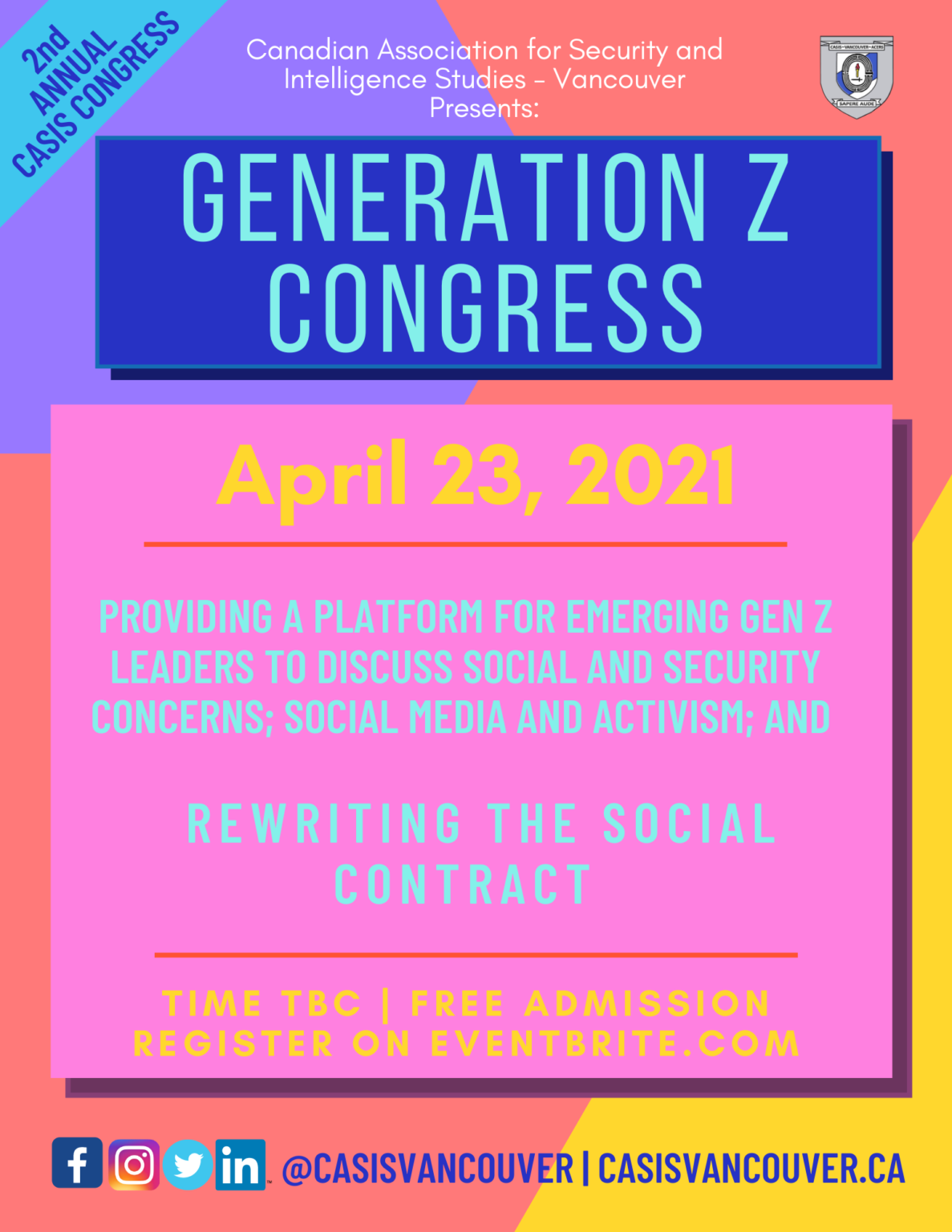 The Canadian Association for Security and Intelligence Studies, CASIS Vancouver, is hosting the Generation Z Congress on April 23, 2021 from 13:00 to 17:00 PDT, via Zoom, which we believe will be of interest to BCIT Forensic students and faculty who are interested in understanding Gen Z perspectives on security and its implications to the new social contract and the security space.
The objective of this event is to hear directly from the Generation Z what security means to them. It will feature Gen Z actors, activists, and influencers discussing what from their perspective are the world's most pressing security problems.
The congress is free of charge, and registration can be done at www.casisvancouver.ca.
Eduardo Franco
Deputy Executive Officer, Events
CASIS Vancouver