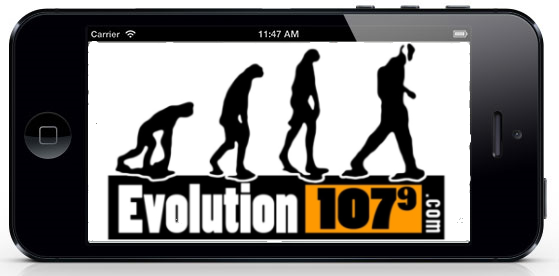 Evolution 107.9 doesn't just broadcast to nearly 500,000 people over the radio airwaves, we also broadcast to the entire world online! This page explains how you can tune in, even when you're not in lovely Burnaby.
On the radio
With our antenna raised 1,000 feet above sea level on top of Burnaby's highest tower at Metrotown, Evolution 107.9 has the potential to reach an audience of over half a million listeners at any given time on the FM band at 107.9.
Radioplayer
Evolution 107.9 is also available on the Radioplayer app for Apple Store and Google Play Store.
Radioplayer is a partnership between CBC and Radio-Canada, the stations of Bayshore Broadcasting, Blackburn Radio, Blackgold Radio, Byrnes Communications, CAB-K Broadcasting, Central Ontario Broadcasting, Clear Sky Radio, Cogeco Media, Corus Entertainment, Durham Radio, Fabmar Communications, Golden West Broadcasting, Harvard Broadcasting, Larche Communications, Newcap Radio, Jim Pattison Broadcast Group, Rogers Media, Rawlco Radio, RNC Media, Saskatoon Media Group, Vista Radio, and Westman Communications Group, as well as the National Campus and Community Radio Association (NCRA/ANREC), among others.
Stream us online
Click the big Listen Live icon to the left to open a new window and stream us live now.