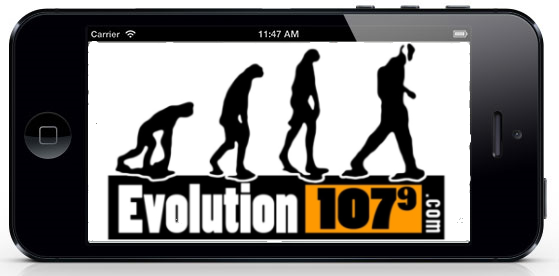 Evolution 107.9 doesn't just broadcast to nearly 500,000 people over the radio airwaves, we also broadcast to the entire world over the internet! This page explains how you can tune in, even when you're not in lovely Burnaby.
On The Radio
With our antenna raised 1000 feet above sea level on top of Burnaby's highest tower at Metrotown, Evolution 107.9 has the potential to reach an audience of over half a million listeners at any given time on the FM band at 107.9.
Mobile users
The Evolution 107.9 app for iPhone or Android is a FREE Internet radio streaming service tuned to BCIT campus radio station Evolution 107.9 FM, featuring award winning music programming, SFU men's hockey play-by-play, local news and stimulating conversation.
Stream us online
Find us in iTunes under "College Radio" or just click the big Listen Live icon to the left to open a new window and stream us live now.