Civil Technology & Public Works Part-Time Programs and Courses

BCIT's Civil Technology & Public Works Part-time Studies (PTS) programs and courses provide continuing education and professional development opportunities for individuals in various civil technology/public works fields. Courses are offered during weekday evenings and are held in classrooms or labs at BCIT's Burnaby Campus.
---
In addition, there are number of Distance Education (DE) courses available. For your benefit we have compiled a list of frequently asked questions to help in your decision whether Civil Technology PTS programs and courses might work for you. You can take just one or two PTS courses or complete Certificate, Associate Certificate or Statement of Completion.
---
In line with the BC Public Health Officer guidelines, BCIT is transitioning substantial programming back to on-campus delivery for the fall 2021 term.
Latest BCIT Return to Campus COVID-19 update.
---
CERTIFICATE & ASSOCIATE CERTIFICATES:
STATEMENTS OF COMPLETION: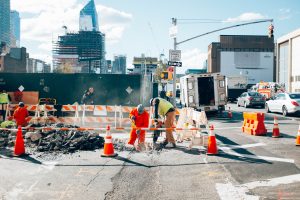 ---
Ladder Your Credential: Start with Civil Technology Associate Certificate, finish with Civil Technology Certificate (30 credits+30 credits=60 credits). Civil Technology programs allow you to advance your education by laddering one credential into another— shortening your overall classroom time and getting you into your career more quickly.
---
Please note that PTS courses do not lead to a Diploma or Degree nor confer advanced placement in the full-time Civil Engineering program. If you already have a Civil Engineering degree or diploma, download our information sheet Resources for Internationally-trained Professionals [PDF, 70 KB].
---
Once you completed all the courses in the Certificate/Associate Certificate programs complete and submit Part-time application for BCIT credential [PDF] to BCIT Student Records department at records@bcit.ca  Once you completed Statement of Completion contact Kristi Obradovic
---