The BCIT School of Construction and the Environment Zero Energy Buildings (ZEB) science exhibit is now back at BCIT.  You can see it at the High Performance Building Lab.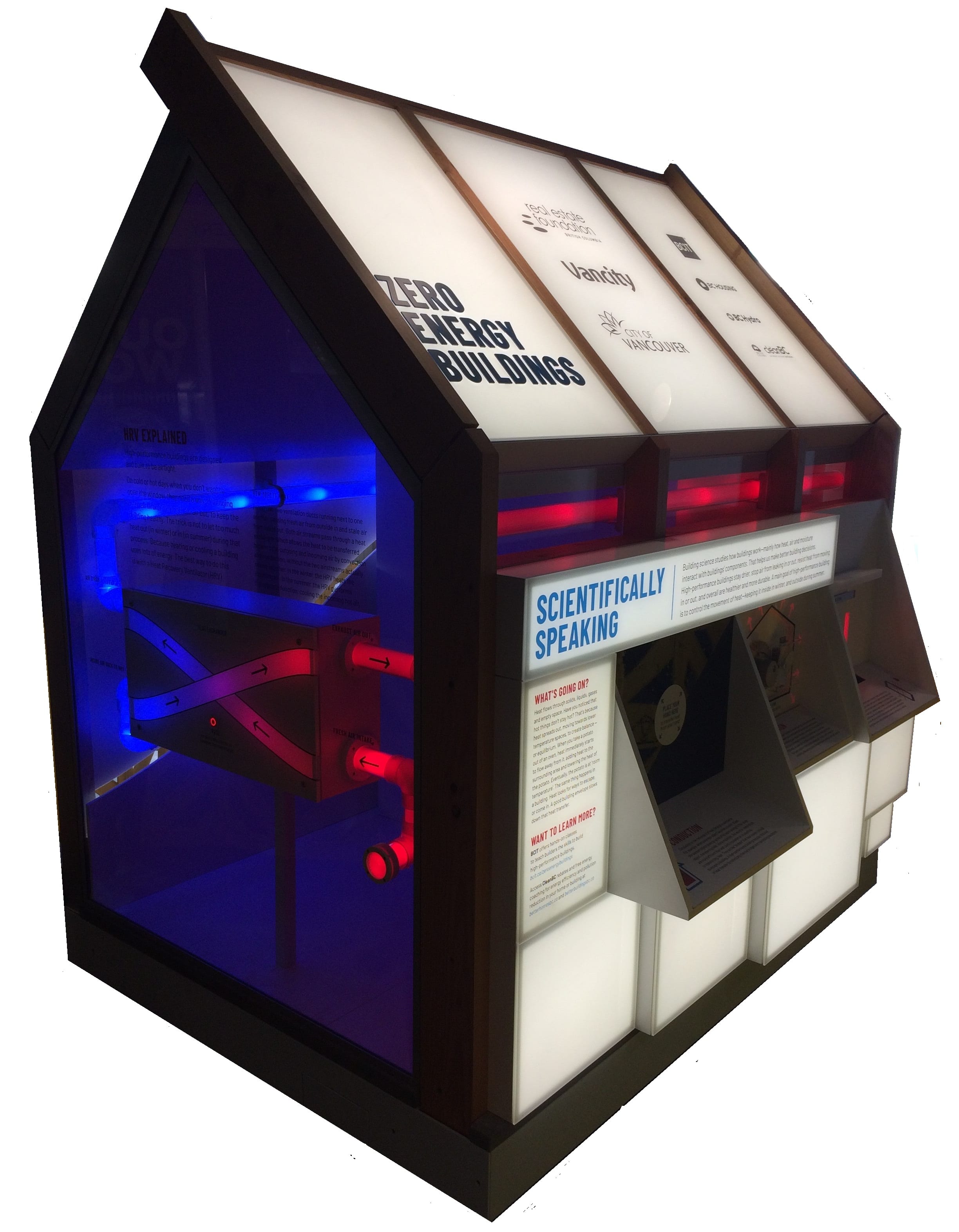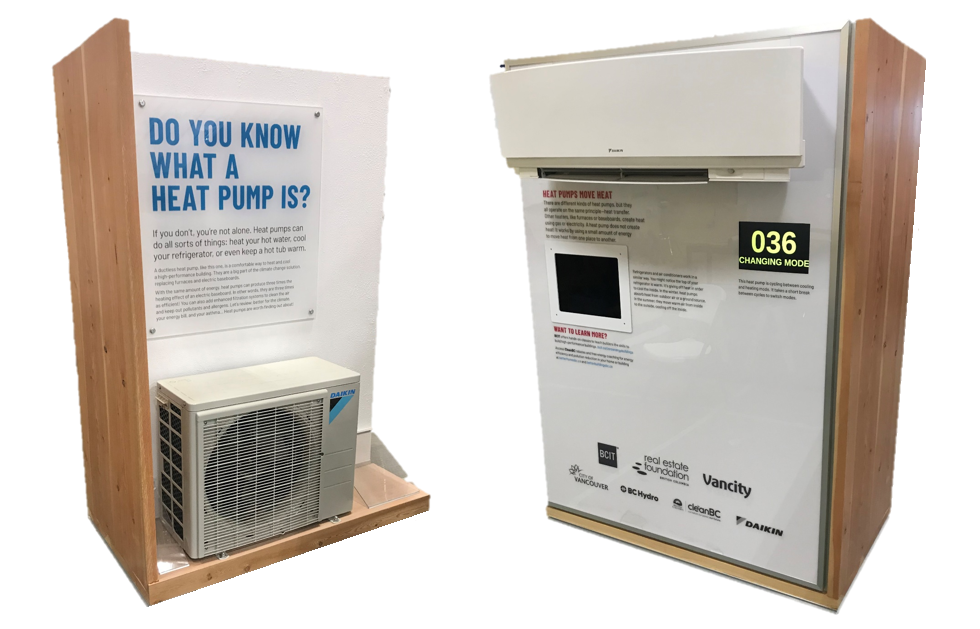 In the fall, our exhibit will visit various locations across BC.  Exact itinerary will be published here soon… Stay tuned!
Background info:
BC is leading the way to net Zero Energy ready Buildings (ZEBs).There is a "positive perfect storm" driven by the adoption of the Energy Step Code. Designers, builders, policy makers, manufacturers, utilities, NGOs and more are all working together on making ZEBs the new normal.
Experts already know the science behind ZEBs is fun. However, thick walls and heat pumps are not (at first sight) as exciting as Tesla's and iPhones. An interactive science exhibit on ZEBs is a unique means to get a typically less engaged audience excited about much needed high performance buildings.
Are you wondering if this exhibit is for you and your family?
Did you know that a Zero Energy Building uses simple and effective building techniques that can help us all deal with Climate Change! Through this interactive exhibit, you will learn that:
There are five key ingredients for building Zero Energy Buildings that last:
Fresh air: mechanical ventilation with heat recovery provides fresh air without letting the heat out
High R-values: use proper insulation, like a warmer sweater for your house
Airtight: make sure there are no holes to let heat escape
Thermal bridging-free: don't give the heat a "bridge" or a road to the outside of the house
Great windows: high performance windows lose less heat when it's cold, and gain less heat when it's warm
You can loose (and eventually "save") heat in your house through:
Conduction
Convection
Radiation
Walls are not just wood studs and insulation, they are systems that can deal with air, moisture and heat all at the same time!
Heat pumps can heat your home, not by creating heat but by efficiently moving it where it's needed!
And much more…
Make sure to visit the BCIT Flickr account to see photos from the official launch on UN Habitat Day!
Play this video to get a sample of what you will learn form the exhibit:
Thank you to our amazing partners: