Details and Top 10 Innovative Construction Tips
Friday, February 28 from 1:00 to 3:00 PM (Pacific time)
Cost: complimentary
CPD: 2 points
Can firewalls meet code, be affordable, airtight and thermal bridge free (all at the same time)?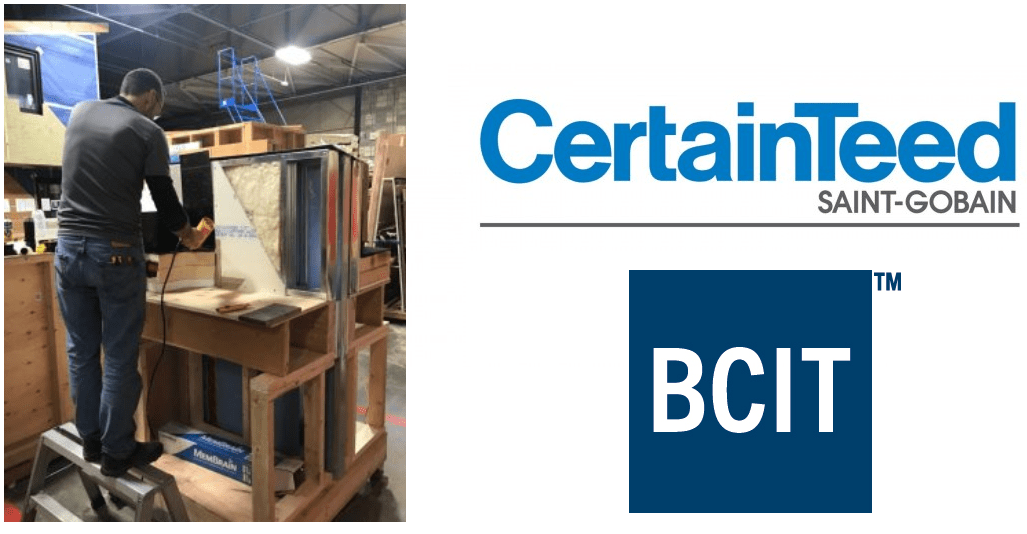 Part 3 residential construction is growing in Canada as multi buildings provide more sustainable and affordable residential options as compared to houses.
BCIT and CertainTeed are proud to deliver this free webinar to review new details for interior compartmentalized fire protection that are compatible with the highest steps of the new BC Energy Step Code Airtightness and Thermal Energy Demand (TEDI) requirements.  During the webinar we will also review with the audience our top 10 innovative construction tips to achieve high performance assemblies.
Who should attend
Architects, Developers, Contractors and construction students.
Format
Participants will be provided with details before the event to be involved with the conversation on how to construct fire protected and energy efficient Step Code compliant wall and roof assemblies. Sequential steps of the construction details and real images of the actual constructed mock-up will be covered.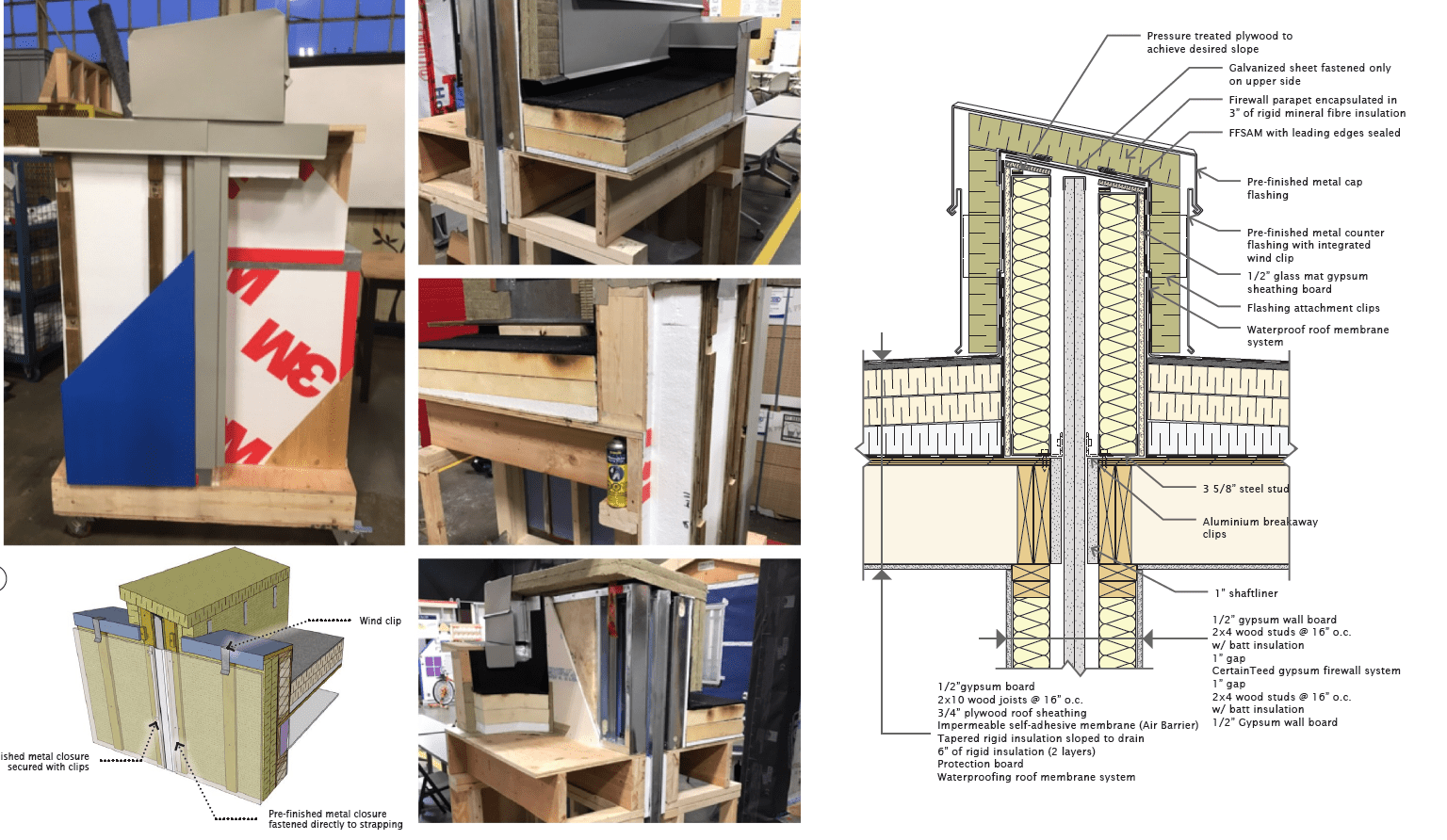 Speakers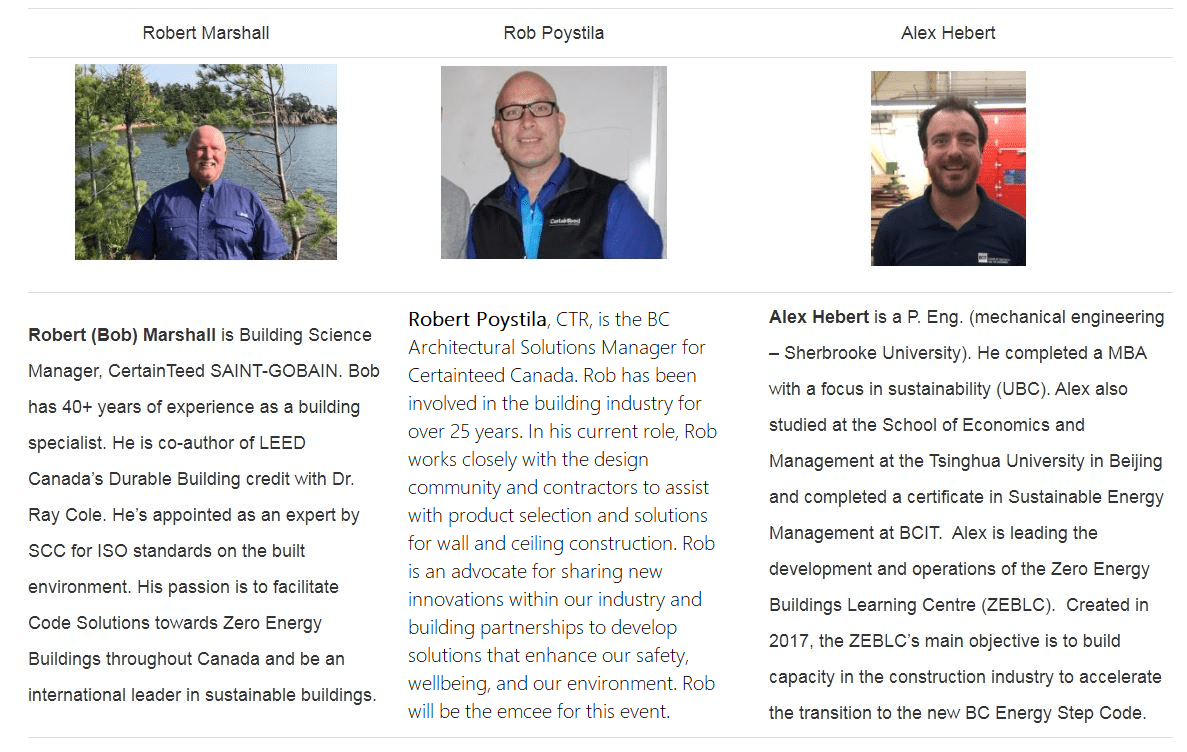 Other Details
Note: we will have a few seats for those interested in attending in person.  Email Alex Hebert for more information.
CPD credits approved: