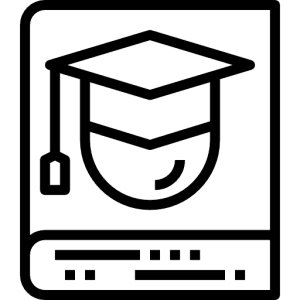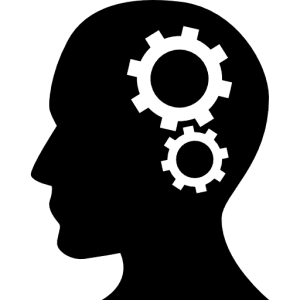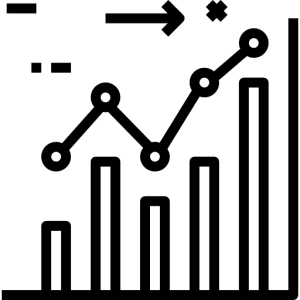 We selected different technical guides, brochures and documents for you.
General info
ZEBLC Brochure – A summary of BCIT ZEB courses, facilities and tours.
BC Housing Research Library – Reports, studies and bulletins selected by BC Housing that inform housing solutions to improve the affordability and quality of housing in B.C.
BC Energy Step Code – ABC of the BC Energy Step Code. The golden handbook for the energy step code!
Energy Efficiency BC – A web resource for info on all energy efficiency incentives available to all British Columbians.
BC Energy Step Code Cost Study – A study summarizing the incremental cost for various energy -efficiency performances (i.e.: various steps), for various building archetypes, and various climate zones.
City of Vancouver Zero Emissions Buildings Plan – The city of Vancouver is working to have no operational greenhouse gas (GHG) emissions from all new buildings by 2030.  This page provides resources and tools to help you construct a zero emissions building.
City of Vancouver and RDH Passive House Cost Study – This study was completed to assess the costs and economics of Passive House single family homes in the City of Vancouver to help owners, designers, and builders compare the costs of "Passive House" construction for a variety of different assemblies and systems to minimum VBBL requirements for energy performance.
ZEBx – ZEBx is a collaborative platform that strengthens the public, private and civic capacities for zero emission buildings in Vancouver and British Columbia. We are an industry hub that facilitates knowledge exchange to accelerate market transformation.
Passive House Explained in 90 Seconds – A video that explains in 90 seconds how a Passive House works.
Five types of Green Buildings Explained – This Pembina Institute infographic explains the implications for energy use and carbon pollution of five key types of green buildings: Net-zero energy ready, Net-zero energy, Net-zero carbon, Zero carbon, Zero carbon and grid interactive.
Design guides, details and instruction manuals – Envelope
BC Energy Step Code Design Guide – Key strategies and approaches to meeting the Energy Step Code in mid- and high-rise (Part 3) wood-frame and noncombustible residential buildings within British Columbia.
BC Energy Step Code Builder Guide – This guide provides information on the key strategies and approaches that builders can use to meet the BC Energy Step Code for houses and low-rise (Part 3 and Part 9) wood-frame residential buildings up to six storeys. It's a companion work to the BC Energy Step Code Design Guide.
Illustrated Guide For R22 Effective Walls – This guide was developed to assist builders and designers to construct walls that achieve R22 or higher thermal performance.
Building Envelope Thermal Bridging Guide –  This guide is full of details to show best practices and thermal bridging solutions.
Illustrated Guide: Achieving Airtight Buildings – This guide is an industry resource to design, build and test airtight buildings. It also consolidates information on achieving airtightness in buildings, with a focus on larger or more complex building types while ensuring building enclosure performance, including moisture management, thermal performance and durability.
Building Airtightness Targets in Codes and Standards Across BC – This table prepared by BC Housing is an appendix from the above guide. It offers an overview of various airtightness targets associated to various codes and standards including LEED, Energy Star, BC Building Code, Vancouver building bylaws and more.
Siga tapes manual for the professional craftsman – All you need to know about the quick and reliable application of SIGA high-performance products.
The Belmont Case Study – See how it is possible to reduce heating energy by 90% by retrofitting the envelope of an apartment tower.
Design guides, details and instruction manuals – Mechanical systems
HRV Design Guide – New Residential – Ventilation Guide for Residential Buildings.
City of Vancouver HRV guide – This guide will assist designers, developers, builders, renovators and owners gain a better understanding of heat recovery ventilators (HRVs) and energy recovery ventilators (ERVs).
HRV Design Guide – Multi-Unit Residential – Ventilation Guide for Multi-Unit Residential Buildings, which is focused on larger buildings and includes details for both centralized and compartmentalized ventilation systems. Benefits of Heat Recovery Ventilation.
HRV (Zehnder) installation video series –  A series of videos explaining how to install a Zehnder HRV.  We think the videos contains useful information and tips for installation of any HRV.
IAQ and ERV Library (provided by Core) – Extensive library for web-based information on IAQ and ERV technology.
Energy modelling, Energy Advisors and Passivhaus consultants
CESA 7100 – Energy Modelling for Building Professionals – This 36-hour course introduces the principles, procedures and benefits of energy modelling to enable building professionals to usefully and efficiently incorporate energy modelling into the design process.
Graduate Certificate in Building Energy Modelling – The Graduate Certificate in Building Energy Modelling is an interdisciplinary program aimed at architects and engineers with background and motivation to pursue a career in the emerging field of building energy modelling.
CoV Energy Modelling Guidelines – The City of Vancouver Energy Modelling Guidelines provide clarity on energy modelling inputs for the purposes of showing compliance with the Performance Limits and Vancouver's Building Bylaw.
Become an Energy Advisor – As an energy advisor (EA), you will work with a service organization in your region to assess the energy performance and potential energy savings for homes during the design, construction, and renovation stage. This Natural Resources Canada (NRCan) website will tell you what to do to become a certified EA.
Canadian Association of Consulting Energy Advisors – The Canadian Association of Consulting Energy Advisors (CACEA) exists to meet the need to establish and promote credibility of Energy Advisors across Canada. The CACEA website offers a suite of useful resources for EAs and a list of certified EAs per region.
Database of certified Passivhaus professionals – This database, maintained by Passivhaus International, provides a list of certified professionals including designers, trades person and certifiers.
Get Hot2000 – HOT2000 is an energy simulation and design tool for low-rise residential buildings. This software is developed by Natural Resources Canada (NRCan) to support the EnerGuide Rating System, ENERGY STAR for New Homes, and R-2000 residential energy efficiency initiatives.
Get PHPP – PHPP, an energy modelling software, forms the basis for Passive House construction. Passive House Institute relies on its authorised PHPP resellers to distribute PHPP across the globe. Find a list of resellers here.
BCIT`s ZEB Learning Centre Video Series
BCIT`s ZEB Learning Centre is producing a series of educational videos and everything is open source.  Check our VIDEOS section to review our virtual library.