.
THE LAB
The BCIT High Performance Building Lab is the first of its kind in Canada. It has been developed in partnership with BC Housing and BC Hydro and many industry partners in order to provide hands-on training in zero energy buildings using an envelope-first approach.  With three integrated zones, the lab creates space for education that will elevate the state of practice of high performance buildings in BC.
Take a virtual tour of our Zero Energy Teaching House: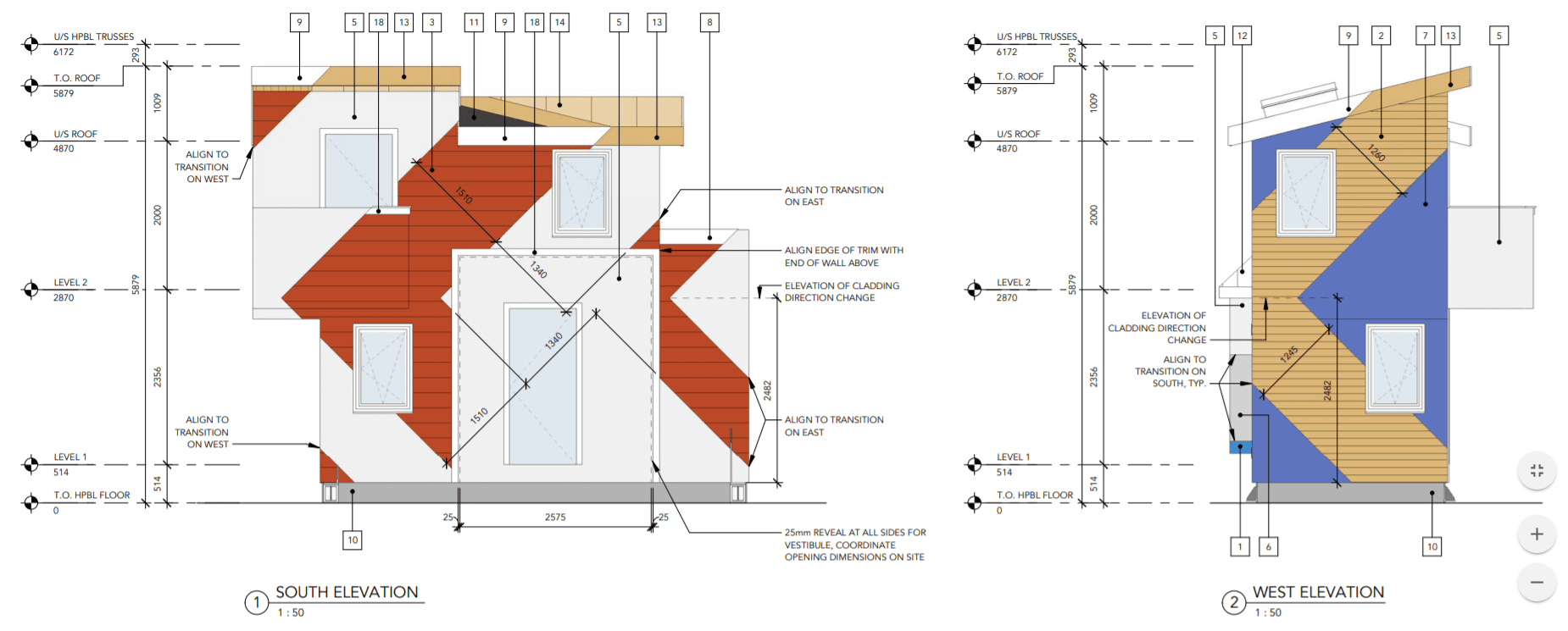 [Design by Local Practice]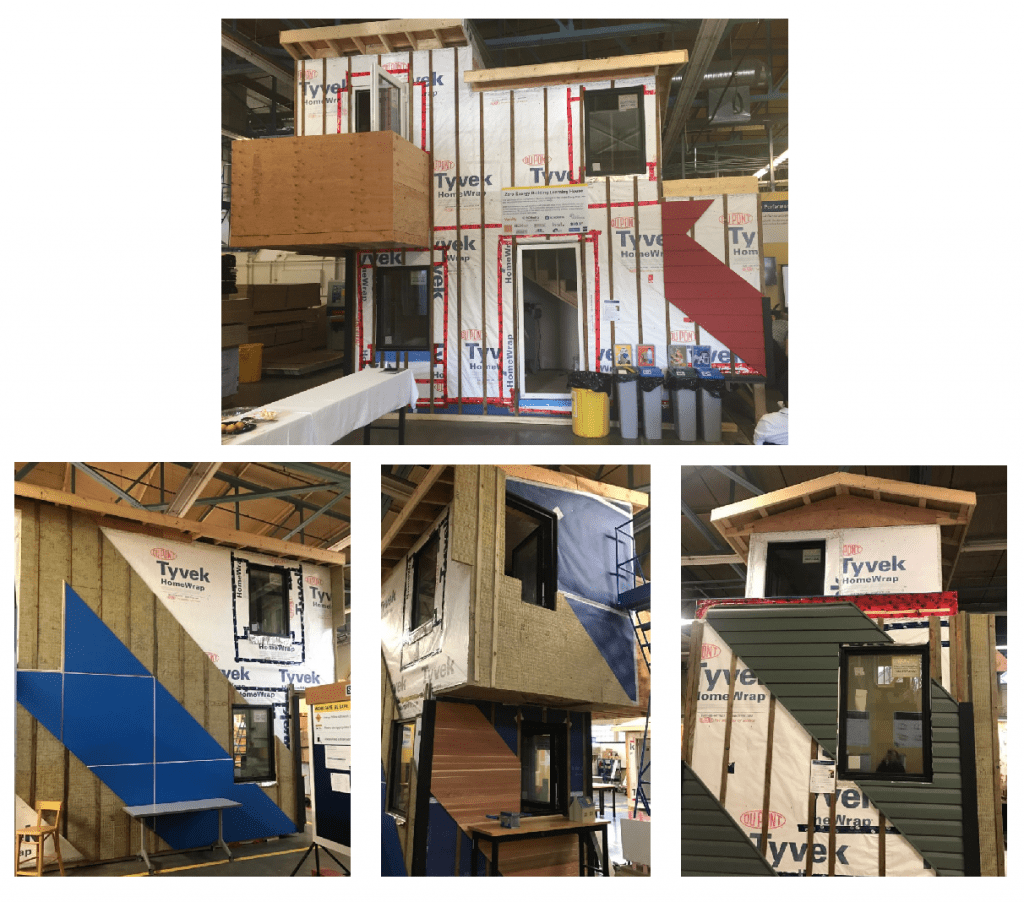 First floor: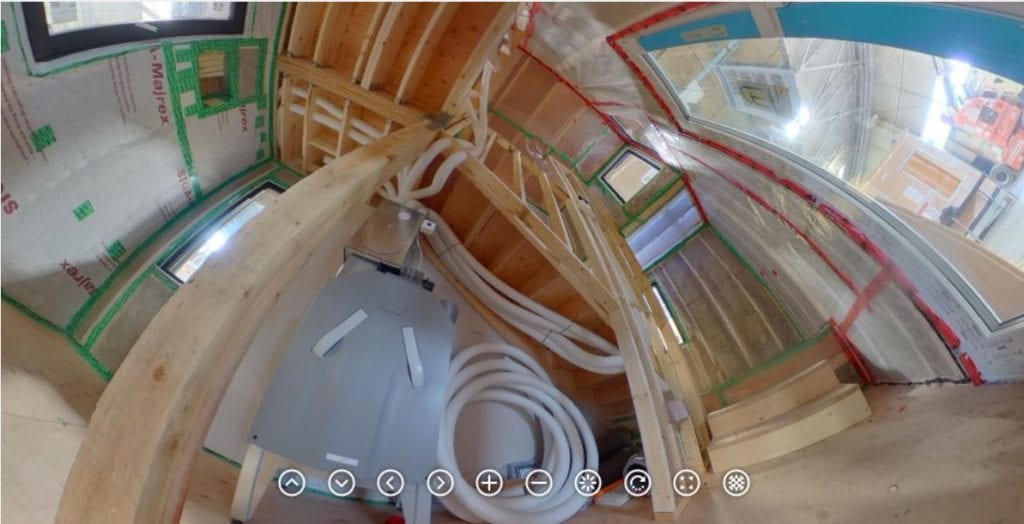 Second floor: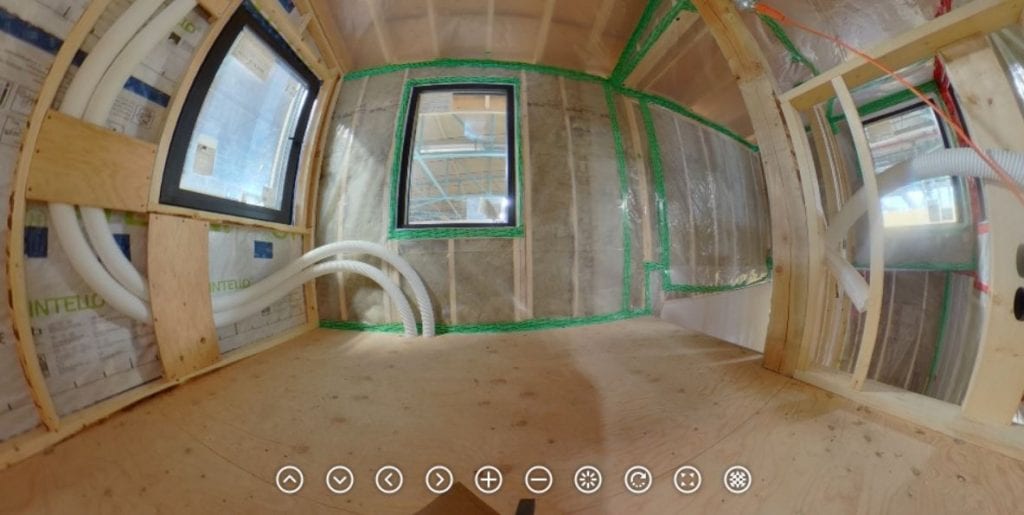 The new airtightness teaching module is used for teaching air barrier science, air barrier installation, airtightness testing, air leaks identification and repairs, and HRV balancing / commissioning.  It has all the difficult details one can think of, has one wall built to the Energy Step Code Step 1, two walls built to Step 3, and one wall built to Passivhaus / Step 5.
Take a virtual tour of our Zero Energy Teaching Props:
THE HOUSE
The BCIT ZEB team offices are located inside a house that was modified 8 years ago to become a net energy producer using a "high-tech approach".  With an annual energy consumption of approximately 20000 kWh (the house is 2000 square feet and 18000 kWh still come from the grid) and most systems not working (properly or at all in some cases) the house is far from being zero energy.  The effective R-value of the walls is average and the airtightness rests at approx 5 to 6 ACH at 50 Pascals.  The BCIT ZEB team is "walking the talk" and is currently in the process of renovating the house to make it near zero energy with this time using an "envelope-first approach" (aiming at step 5 of the BC energy step code). We will publish more info soon to share our experience with you. 

.
LAB-IN-A-BOX
BCIT's vision is to be integral to the environmental, economic and social prosperity of British Columbia (BC). To fulfill our provincial mandate, we are working on a second generation prototype of our ZEB classroom-in-a-box with the help of our partners at Vancity. The boxes are designed to easily travel across BC to deliver short and hands-on high performance building training in any community working on achieving ZEB goals. Stay tuned, more details coming soon.