(Scroll down for important information on how to register)
We offer similar courses at BCIT.
.
Energy Step Code Training – Anywhere you need to be (20 CPD credits)
In collaboration with the Community Energy Association, we are offering two special 1-day courses (CESA 1050 and CESA 1060) tailored to busy construction professionals. The courses were designed to allow you to enhance your toolbox with the knowledge and skills to build to the BC Energy Step Code (airtight, thermal bridge free, super insulated assemblies).

Our lab-in-a-box courses (CESA 1050 and CESA 1060) focus on hands on training and construction problem-solving ensuring your learning occurs by practicing activities. The courses' hands-on modules are portable, allowing us to come to you, saving you and your crew precious time.  With some online work associated to a day spent with our instructor, this Energy Step Code course provides you with 20 CDP credits.
Course approved by BC Housing for 20 CDP credits.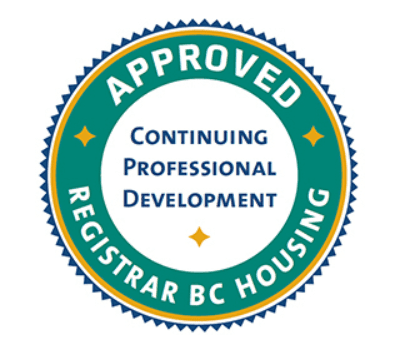 How to register
Step 1 – Read this
You are about to be redirected to a BCIT registration page.
You will need to find the course you want to register to.
Our system is confusing. DO NOT CLICK ON THE LOCATIONS HYPERLINKS (see image below). Instead, please note the following 3 ways to confirm you are adding the right course to your cart:
Find the right date;
Confirm the CRN (aka: Course Registration Number) – See table below for more info;
Confirm location by reading the "Notes" section.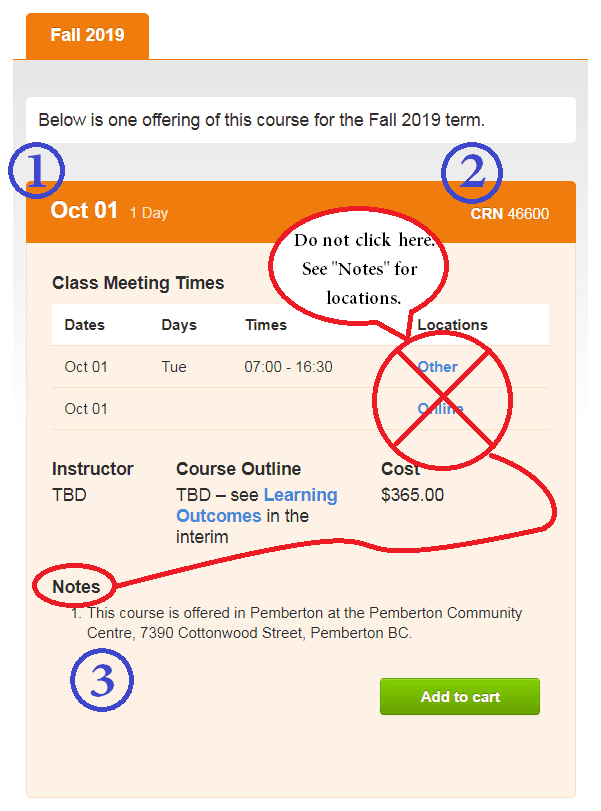 Step 2 – Select course locations and dates
Click on your location below and you will be re-directed to the registration page. Then scroll down until you find the offering you want to register to.
| | | |
| --- | --- | --- |
| Location (CRN) | Date | Course # |
| Creston, BC | Early 2020 (TBC) | TBC |
| Terrace / Smithers, BC | Early 2020 (TBC) | TBC |
| Prince George, BC | Early 2020 (TBC) | TBC |