We are passionate about the BC Energy Step Code and the Passive House Standard.  All our courses  have been developed to stay true to our passion.
The courses we offer are practical and hands-on with typically 50% to 80% of the content being experiential in a lab. Our courses are short to meet the needs of busy construction practitioners. Our courses range in length from 1/2 day to 5 days (40+ hours). All of our instructors come from industry and are leaders in their area of expertise.  Our promise is that you will only learn from the stars of the construction industry.
Course options
Low-rise Residential
OPTION #1: CESA 1505 Zero Energy Buildings – All-in-one 
This course will provide a comprehensive study of Part 9 residential Zero Energy Buildings (ZEB's) to ensure that that builders, designers, consultants and tradespeople have the applied knowledge to build to the Upper Steps of the BC Energy Step Code, Net-Zero Energy or the Passive House standard.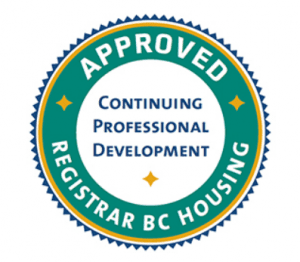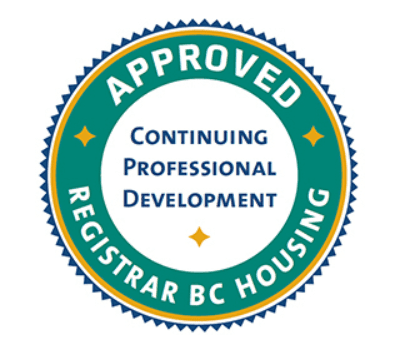 48 CPD BC Housing and AIBC
OPTION #2: CESA 1501 Passive House Tradesperson
This course will provide a comprehensive study of residential Passive House construction to ensure that that builders, site supervisors, general contractors, tradespeople, and designers or consultants have the applied knowledge to build to the Passive House standard.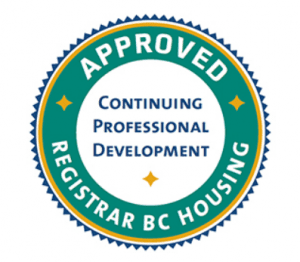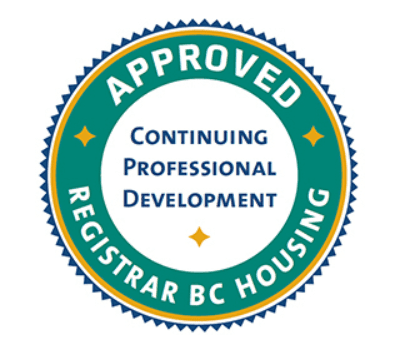 48 CPD BC Housing and AIBC
In cooperation with BCIT's School of Construction and the Environment, the City of Vancouver is giving skilled builders and tradespersons in their communities the opportunity to take this course on Passive House construction at a reduced cost.
The now fully online ZEB courses are tailored to busy construction professionals allowing you to enhance your toolbox with the knowledge and skills to build to the BC Energy Step Code. Our new courses focus on hands on demos and construction problem-solving ensuring your learning occurs using real life mockups.
We are fully online, but the courses are "almost face-to-face". These are NOT 100% PowerPoint based online courses…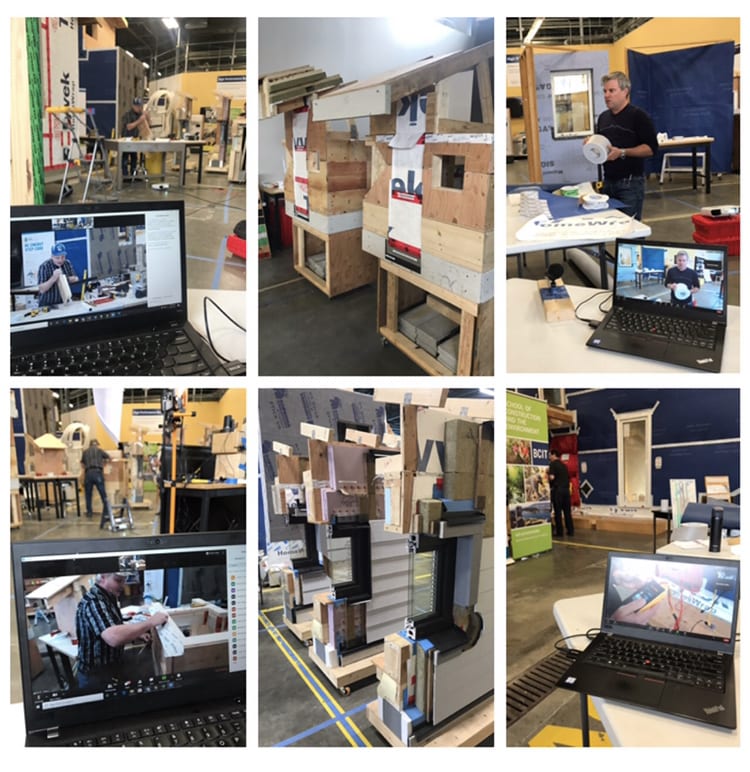 Here is a trailer we produced to get you interested in our courses:
Mid and High-Rise Residential and Commercial buildings
We offer a very interactive online course (www.bcit.ca/cesa0100) that focuses on detail options to mitigate thermal bridging and increase airtightness for mid and high-rise buildings. The course explores the following topics:
Overview of the BC Energy Step Code for Part 3 Buildings;
Thermal bridging review and examples;
Design strategies to achieve zero energy ready buildings;
Related considerations, including costing, constructability, and site quality control.
The course is mostly broadcasted from the BCIT High Performance Building lab.
All our courses are approved by BC Housing for CDP credits.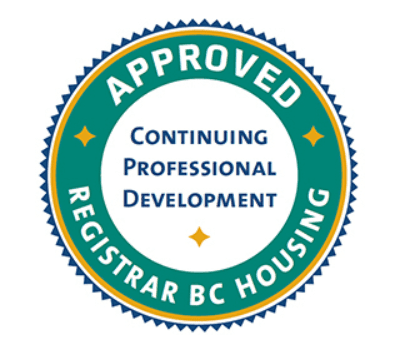 .
---
.
Teaching Facilities
The BCIT High Performance Building Lab is the first of its kind in Canada. It has been developed in partnership with industry partners in order to provide hands-on training in zero energy buildings using an envelope-first approach.  With three integrated zones, the lab creates space for education that will elevate the state of practice of high performance buildings in BC.
---
.
Other BCIT Courses
Here is a list of other BCIT courses and programs that can help you build your Zero Energy Buildings career:
.