The courses we offer, developed with help from BC Hydro, are practical and hands-on with typically 50% to 80% of the content being experiential in a lab. Our courses are short to meet the needs of busy construction practitioners. Our courses range in length from 1/2 day to 5 days. All of our instructors come from industry and are leaders in there area of expertise.  Our promise is that you will only learn from the stars of the construction industry.
---
.
Energy Step Code Training
We are offering a suite of courses tailored to busy construction professionals allowing you to enhance your toolbox with the knowledge and skills to build to the BC Energy Step Code. Our new courses focus on hands on training and construction problem-solving ensuring your learning occurs by practicing activities in our High Performance Building Lab.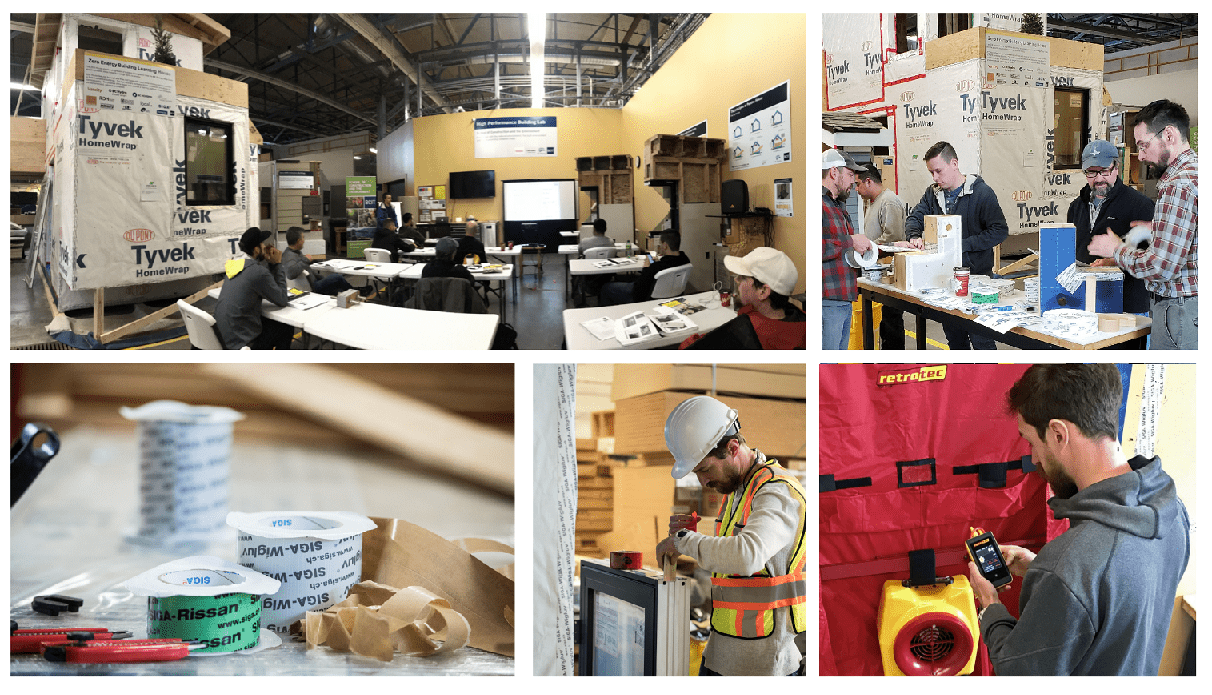 Our courses (CESA 1000, CESA 1110 and CESA 1120) are supplemented with additional online learning materials and resources allowing students to prepare for classroom intensives and review concepts and knowledge after completion. Your Step Code construction training starts with our Applied Building Science Fundamentals course, where you will refresh your knowledge and skills in a construction environment. Upon completion of our Applied Building Science Fundamentals pre-requisite course, you can personalize your education by taking any of the other courses.
All our courses will be approved by BC Housing for CDP credits.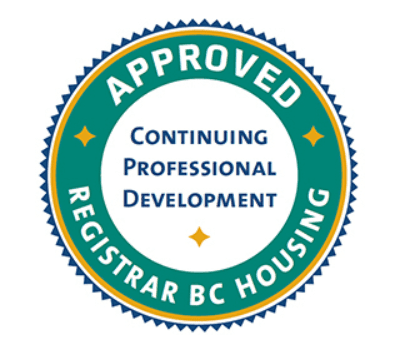 ---
.
Passive House Tradesperson Training 
This five-day course provides the knowledge and practical hands-on skills that building contractors, designers, consultants and advanced students need to build to the Passive House standard; an internationally recognized ultra-low energy standard. The course focuses on building enclosure optimization and provides a foundation in passive house principles while stressing the importance of construction fundamentals and proper sequencing and using a variety of materials. An introduction to heat and energy recovery ventilators is also provided.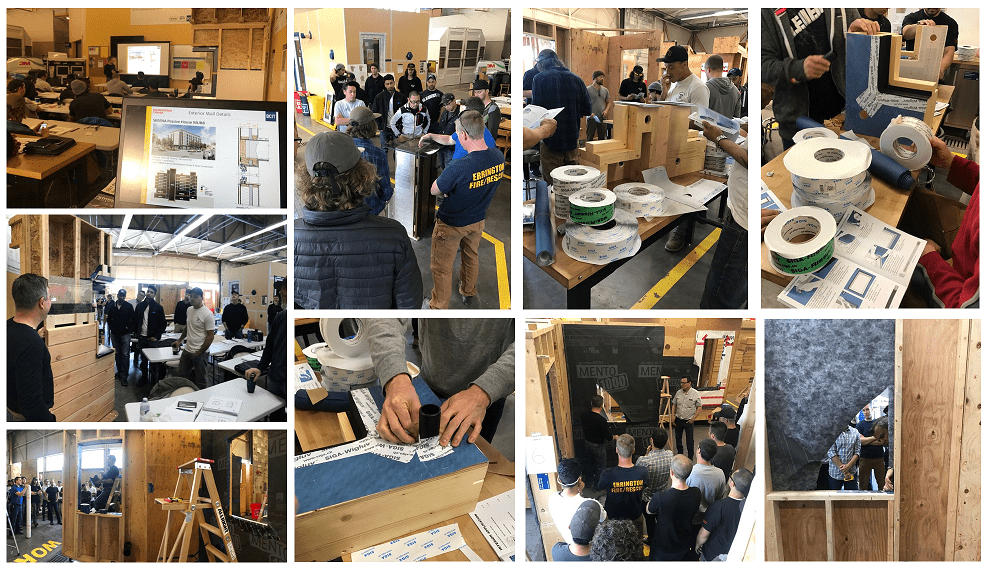 If you are working in the construction industry within the city of Vancouver you may be eligible for a partially subsidized offering of CESA 1500 Passive House Tradesperson course.  To learn more:
.
---
.
Vancouver Airtightness Training Workshop
Develop your ability to meet the City of Vancouver's airtightness standards with this hands-on workshop held in the new BCIT High Performance Building Lab. This workshop covers air-tightness from top to bottom in one day. Starting with a short discussion on what an air barrier is and how to define it on your project, the workshop quickly shifts towards hands-on activities where students work on developing details of an air barrier plan, implementing their strategy, and testing final performance. This 1-day workshop constantly receives A+ rating from participants!
Eligible for 6 CPD credits (BC Housing). The course is typically offered once a month (on a Saturday).
Learn more about this Small Planet Supply / RDH course: Outcomes and workshop calendar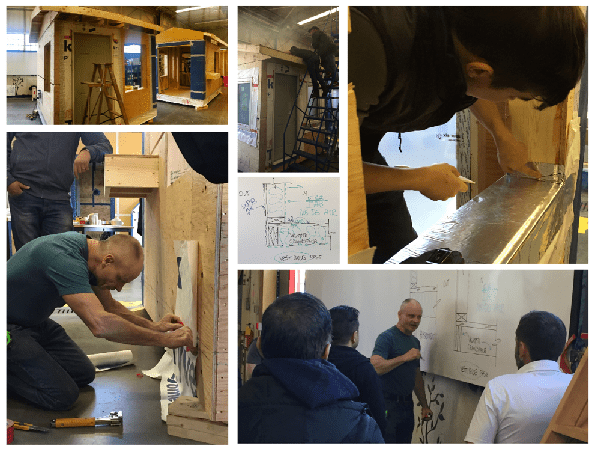 .
---
.
Customized Training
We are offering customized training programs for corporations and organizations through our Industry Services department. This customized training is designed around existing BCIT ZEB curriculum. You can, therefore, take pieces of various courses and keep only what's important to you.  Your personalized ZEB course can half-day, full day or multi-day.