The research conducted at the Centre for Architectural Ecology is as diverse as the disciplines involved in living architecture and building science. From green roof performance to acoustical architecture, through to urban ecology and rainwater harvesting, we are pushing the envelope to understand and develop best practices for healthy cities, healthy people, and healthy ecosystems. The applied research at BCIT is guided by cutting-edge science and collaborative partnerships.
Research Themes
Objective evidence demonstrating how green roofs perform and function under local conditions was required prior to their widespread adoption in western Canada. Accordingly, Phase 1 of BCIT's green roof research program (2002-2007) demonstrated how extensive green roofs perform in the coastal BC climate for stormwater mitigation, thermal efficiency and material durability. The summarized results from Phase 1 can be viewed as a presentation and in reports and articles. Expanded themes of research for the second phase (2007-2010) explored sound transmission and living walls.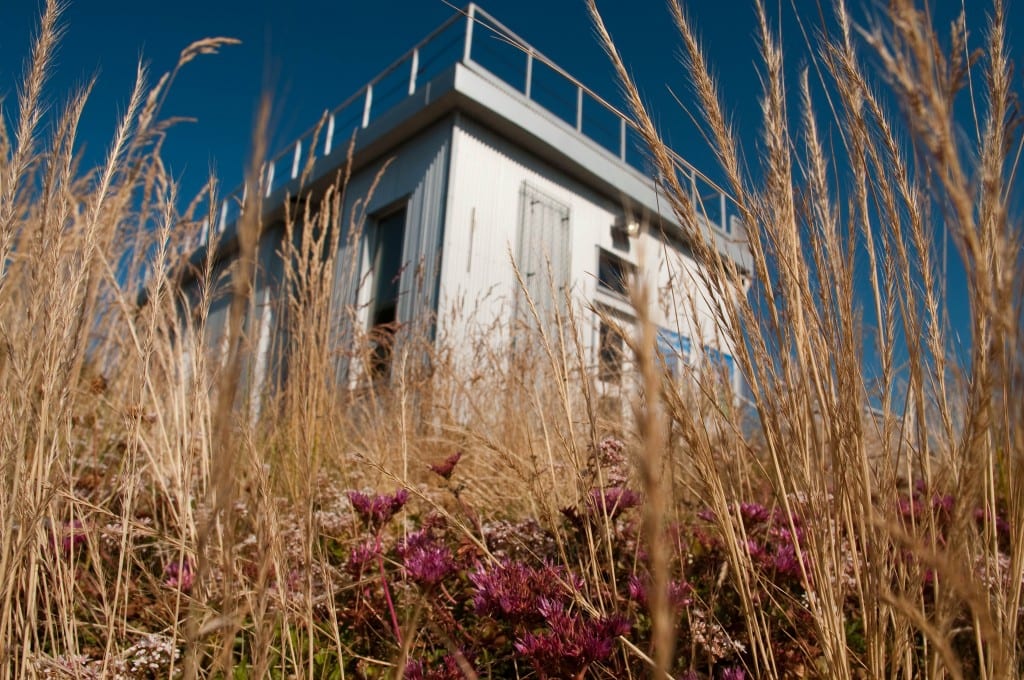 In the video below, Dr. Maureen Connelly gives brief overview of some of the student projects at the Centre (Feb 24, 2016).
Project 1: preparing a wall insert to test acoustical performance of window fixtures
Project 2: intensity probe testing for acoustical performance (transmission loss) of old windows
Project 3: planting living walls to prepare for tests for acoustical and air quality performance of indoor living walls
Video features 3 graduate students from the BCIT Master Programs in Building Science/Building Engineering.
We have many other exciting student projects covering a wide range of building acoustics topics.  This is just a glimpse!
Video filmed and produced by: Rosa Lin
---
The Acoustics of Vancouver's Residential Laneways