As Canada's premier polytechnic institution, BCIT supports the green roof industry in western Canada through leading edge curriculum programming developed by the Centre for Architectural Ecology in the School of Construction and the Environment.  We are committed to improving public awareness of living architectural systems (such as green roofs and living walls) and building acoustics (as one of the building sciences) through education and demonstration both locally and globally.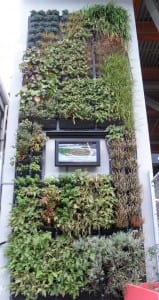 The Centre integrates its research and technology transfer through its diploma and degree programs, as well as academic collaborations, and professional development for the design and architecture communities.
Courses on Living Architecture
All the courses we offer qualify for professional Learning Units from the Architectural Institute of British Columbia (AIBC), the British Columbia Society of Landscape Architects (BCSLA), and the Planning Institute of British Columbia (PIBC). The courses are held at the Burnaby campus. Follow the course links for description information, including cost, credit values and current news. All questions may be directed to Ms. Theresa Udevi (T: 604-412-7411    E: theresa_udevi@bcit.ca).
Courses on Acoustics
Our expertise on architectural acoustics is integrated into two acoustics courses at BCIT. Currently we offer two acoustics courses.
Please contact the Building Science Program Office if you have any questions about the two acoustics courses listed above.