Are you an innovator, entrepreneur, visionary?
Working on a great capstone or class project?
Have your own invention or business idea?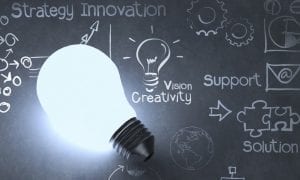 BCIT's Student Innovation Challenge is an annual contest aimed at providing support and funding to BCIT students who have "bright ideas". The goal of the Challenge is to create an inclusive space for innovation, encouraging students to turn their bright ideas into prototypes, business plans, or commercial products.
The Challenge has 3 Categories:
Entrepreneurship (Innovative ideas, entrepreneurship, and commercial products)
Applied Research (Innovative project solving a real world problem)
Sustainability (Innovative idea or project contributing to sustainability)
Cash prizes in each category are:
1st Prize – $5,000
2nd Prize – $1,500
3rd Prize – $500
Learn more about the categories and how to apply.
We are happy to help. If you have any questions, please send a note to research@bcit.ca.
The submission deadline for the 2022 Student Innovation Challenge is Friday April 22, 2022. Apply anytime before then!