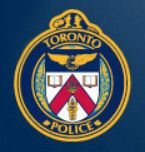 Job Title: Crime Scene Tech Support, Forensic Identification Services – JOB ID #3236
Location: PSC- Forensic Ident Srvcs
Full/Part Time: Full-Time
Regular/Temporary: Regular
Closing Date: March 20, 2015
Salary: $69,791.40 to $77,907.46 annually
Job Type: Union
Vacancies: Several
Location: 2050 Jane Street, Building "A"
Shifts: 3 Shifts – Days, Afternoon and Midnights
Summary of Function
Documents and collects evidence at secure scenes.  May be required to testify in court.
Duties and Responsibilities
Attends secured locations throughout Toronto for the purpose of examining stolen vehicles for forensic evidence.
Takes victim injury photographs at secure crime/incident scenes (e.g. police station, hospital, scene if police are still present) as required or directed.
Conducts fingerprint examinations and takes measurements of stolen vehicles as required.
Collects, preserves and processes evidence from stolen vehicles.  Documents and preserves continuity of evidence.
Acquires, examines, records, stores or transports controlled drugs and substances.
Searches vehicles for physical evidence as directed.
Maintains notebook containing an accurate account of up-to-date activities.  Prepares and submits reports as required.
Attends court and testifies, as required.
Performs all other duties, functions and assignments inherent to the position.
Requirements
To be considered for this position, you must meet the following requirements:
Must not have been convicted of a criminal offence for which a pardon has not been obtained.  If a pardon was obtained, proof of pardon must be provided.  If a conditional or absolute discharge has been received, proof that the RCMP has sealed the records must be provided.
Successful completion of a college diploma in Forensics Sciences or an approved combination of education, training and experience.
Minimum of one year of demonstrated related experience (i.e. evidence handling, photography), preferably in a policing environment.
Must possess a valid Ontario Driver's Licence, have (or be willing and eligible to obtain) a Toronto Police Service "Blue Card".
Rated Competencies
Competencies may be measured through various selection tools such as test(s) and/or interview:
Knowledge of the Criminal Code of Canada, related federal statutes, Service policies and procedures and the court system.
Strong oral and written communication skills with the ability to provide testimony in court.
Ability to demonstrate an understanding of the rules of evidence.
Must be able to work independently and use own initiative to set priorities and solve problems.
Knowledge of photographic processes and techniques.
Good computer skills required.
Ability to deal with exposure to sensitive and/or graphic scenes/evidence.
Must be able to work in bio-hazardous conditions with the ability to wear protective gear for extended periods of time during examinations (e.g. N95 dust mask, chemical protective suits, etc.).
Good driving skills with the ability to operate a motor vehicle in a heavily populated urban setting.
To Apply
Visit the Toronto Police Service website.