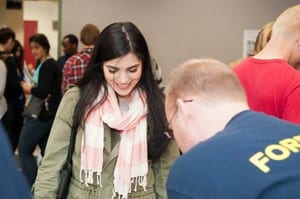 BCIT Forensics in partnership with the Private Investigators Association of BC (PIABC) and the PTSNetwork will be hosting a career and training fair on March 5, 2015.  This event will provide attendees with information on how to start your career in the professional investigation field. Potential candidates will be provided with information on what type of training and skillsets are required to work in the expanding field of investigations.
The event is an excellent opportunity for students and alumni to meet potential employers who are actively hiring and looking to develop relationships with potential candidates interested in the investigative field.
Investigation skills can give the advantage in many professions such as:
Journalism
Human Resources
Occupational Health & Safety
Cybercrime Investigation
Professional Private Investigation
Loss Prevention
Forensics
Insurance Fraud
Regulatory Investigation
Paralegal Work
Event Details: March 5, 2015 from 17:00 to 21:00 at the BCIT Downtown Campus, in Vancouver, on the 2nd floor.
This event requires free, online registration. For more information about this event please contact David McKay.