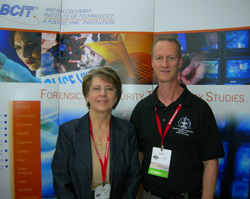 The International Association of Forensic Nurses (IAFN) held their 19th Scientific Assembly in Montreal, Quebec  this past October 19 to 22.  This is only the 3rd time the Assembly has been held outside of the USA.
There were 493 attendee with 93 attendees from Canada. These forensic nurses come from a variety of forensic nursing/healthcare fields including: death investigators, forensic psychiatry, forensic corrections, sexual assault nurse examiners, forensic nurse examiners, legal nurse consultants, forensic nursing educators as well as those working with victims or perpetrators of violence and trauma.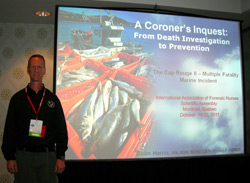 BCIT Forensic Science and Technology was an exhibitor at the Assembly and the Coordinator (Sheila Early) as well as two FHS instructors (Colin Harris and Lynn GIfford) were presenters at the Assembly.