I'm cautiously optimistic for 2022… instead of fearing another blindside, I'm trying to stay positive. Having things to look forward to, you know? Rather than try to predict the next murder hornet or 'flurona,' I'm going to get excited for the most anticipated films for 2022!
Join me?
The film industry came to a halt during the pandemic. Many productions paused and this resulted in an entertainment drought. It was rerun central, I was so desperate I rewatched Game of Thrones AND Breaking Bad!
After times got a bit more precedented, filmmakers got right back to work, and have decided to bless us with an INSANE year of films. So if you need a light end of the tunnel, read on, and see what's coming to a theatre or streaming platform near you!
First up,
Jurassic World Dominion
Release date: June 2022.
Directed by Colin Trevorrow, Jurassic World Dominion will be the third instalment of the Jurassic World franchise. The film has actually been in the works since 2014. Interestingly enough, the production began shooting in February 2020 in Canada, our home and sacred land. Due to the unfortunate timing of the pandemic, the production had to resume filming in England later that year.
This Steven Spielberg classic has carried on through the decades and the star-studded cast is back at it to continue on the legacy.
Including but not limited to, Jeff Goldblum (a personal favourite), Chris Pratt, and Laura Dern!
At times I ask myself, can CGI get any better? Have we hit our limit?
I think we are in for a treat with Jurassic World Dominion, where the newest CGI will create an immersive, seamless experience.
The 1993 Jurassic Park will always be a fan favourite and now with the Jurassic World franchise younger audiences are joining in on the fun.
Jurassic World Dominion, fun for everyone!
AVATAR 2
​​​​Release date: December 16, 2022
Behind the scenes on #Avatar2! pic.twitter.com/Gw8OQ4J64t

— Binge Watch This (@BingeWatchThis_) January 7, 2022
This sequel is long overdue. Almost 10 years overdue! Director James Cameron announced following AVATAR's 2009 release, that AVATAR 2 would be aiming for a 2014 release. Since then, the film's release has been subject to eight delays.
The wait was long enough that most lost hope, however, earlier this year Cameron announced the 2022 release and with a trailer and cast disclosed there's no backing away now.
Do you remember in 2009 when AVATAR blew our minds? That level of technology was unlike anything we primitive 2009 Luddites had ever seen! Now you can only imagine what a 2022 AVATAR 2 will look like.
In 2009 we barely had smartphones! I truly believe with the CGI technology we have now, in 2022, this movie will be absolutely, positively, breathtakingly, insane!
In fact, Cameron's reasoning for the delay was the development of new technology that have never been accomplished before. If that's not enough to get you excited, there's more! According to Cameron, AVATAR 3 is already "95%" completed, so hopefully, it won't be another 13-year wait! Fingers crossed!
Jackass Forever
Release date: February 4, 2022
Jackass Forever may not be as epic and thrilling as the above films, however, I think it is epic and thrilling, just in a different way? Okay, I know Jackass isn't for everyone, but for those who enjoy absurd stunts and dirty comedy, this film is a bitter-sweet finale to the insanity that the Jackass franchise was and still is.
Steve-o (47) and Johnny Knoxville (50) are both getting on, and their bodies are no longer up to the Jackass task. So as a final tribute and goodbye, they present Jackass Forever.
With guest appearances from,
Eric André
Shaquille O'Neal
Tony Hawk
Machine Gun Kelly
Tyler, the Creator
You can really only imagine what the Jackass team has in store for this movie, but you probably don't even want to imagine!
A guilty pleasure classic, that will be hard not to watch but also to watch? That's a good way to describe Jackass!
Marvel Cinematic Universe
Various release dates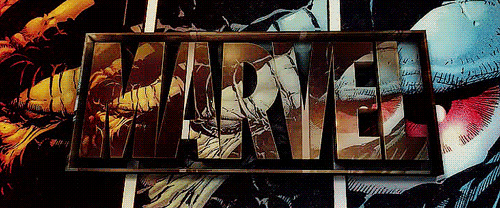 I'm sorry for lumping all the Marvel Cinematic Universe films together for this one. I know you Marvel fans are pulling your hair out, the thing is an MCU 2022 release could be its own list entirely. So no disrespect! Marvel is clearly killing the game recently, and if you're a marvel stan, you've got quite the year ahead of you.
Without spoiling anything, the release of Spider-man No Way Home, in December 2021 eluded there's a lot in store for 2022.
Doctor Strange in the Multiverse of Madness (Release date: May 6, 2022) Starring Benedict Cumberbatch, promises a mind-bending plot following Dr. Stephen Strange and the Time Stone.
Morbius (January 22, 2022) Now that Spider-man No Way Home opened up the multiverse, we are going to see another Spider-Man Universe anti-hero, Dr. Michael Morbius (Jared Leto) a bloodthirsty half-vampire. I'm terrified to hear what his method acting techniques were for this one…
no one:
jared leto method acting as the joker: https://t.co/jqb3IWn0ER

— charli x☭x (@anakinwaifu) February 17, 2019
Thor: Love and Thunder (Release Date: July 8, 2022) The fourth installment of the Thor trilogy will star Chris Hemsworth alongside Natalie Portman as Jane Foster. Based on Jason Aaron's run on The Mighty Thor comics, Portman's character Jane Foster takes on the mantle and powers of Thor whilst suffering from cancer. Director Taika Waititi has been describing it as a romance film… I need this one to have a happy ending though. No more superhero girlfriend deaths for me! I'm all out of tissues!
Black Panther: Wakanda Forever (Release date: November 11, 2022) This film is coming after the tragic death of Chadwick Boseman in 2020. However, his story and MCU legacy will live on, in Wakanda Forever. The film will continue to explore the incomparable world of Wakanda. There are still many questions as to what the story will hold without lead, Chadwick Boseman. Nevertheless, Black Panther played an important role in diversifying the Marvel Universe and, amazingly, they are continuing after facing such adversities.
Spider-Man: Across the Spider-Verse (Part One) (Release Date: October 7, 2022) More Spider-man multiverse craziness, with Miles Morales as Spider-Man. Will Tobey, Andrew or Tom Holland make an animated appearance? I don't know! Keep us guessing!
The Batman (Release date: March 4, 2022)
Well damn! I didn't realize how trendy superhero movies are right now… but if you know anything about Batman, he's not your average superhero. He's a dark knight! You know he's a little edgy in his all-black and deep voice.
Director Matt Reeves has described The Batman as "noir driven," with an emphasis on the detective angle of the Batman story.
Batman has been portrayed by many actors, a revolving door of sorts! From Michael Keaton, Ben Affleck to Christian Bale we've had our ups and downs in DC's Batman universe. And you may be surprised who's up next in this 2022 rendition. Robert Pattinson, yeah you heard that right, Twilight's teen heartthrob Robert Pattinson. I'll admit I was a little surprised when I heard about this one, but you know what, recently Pattinson has been showing off his chops in films like The Lighthouse (2019) and Good Time (2016), so I think this could be good.
Get excited for the return of the Riddler and Cat woman. I do think it's impossible to beat Heath Ledgers Joker, I'd like to see Paul Dano try!