How an African soccer superstar's grandmother's belief help her takeoff.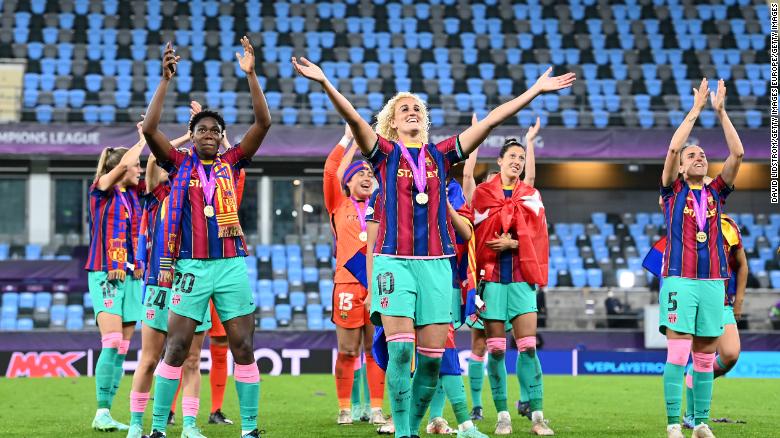 The Barcelona striker superstar Asisat Oshoala was born in Nigeria in the city of Ikorudu. Growing up she never got to wear a jersey with a female player's name at the back, and now when she goes home to Nigeria people have a lot of Barcelona jersey with her name on it.
She has been on quite a journey, she talks about the African spirit and what she poses, she does things with honesty, passion, and humility. She says, "No matter the height you get too in life, you have to always remember where you come from". Her past is a big part of her grounding mechanism. She say's we've always been a people who fight for everything and are ready to sacrifice. When growing up she as a child saw that gender roles were really apparent and coming from a Muslim and polygamist family. She quickly realized that soccer was a source of escapism but also a challenge to the establishment. She had to hide to concoct stories about where she was. The one who truly believed in the possibility of an opportunity was her grandmother, when others doubted her ability, it was her who preached with wisdom and calmness.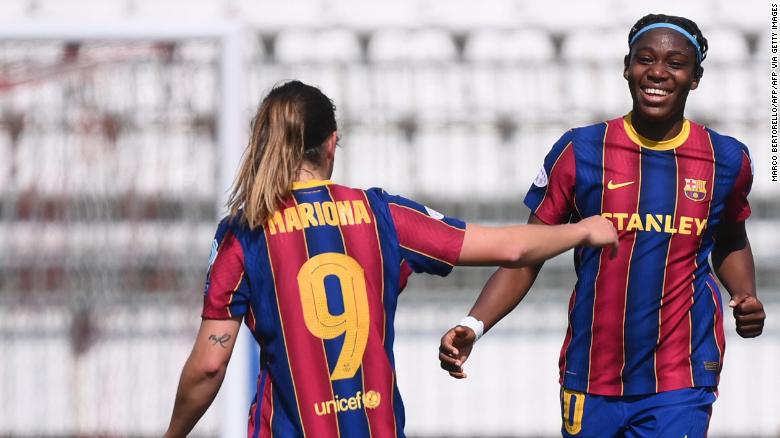 She would tell her "Be a good and a nice person, be respectful and be disciplined". Those ideas and beliefs are what is at the forefront of Oshoala's mind every time she takes to the pitch. She says " "I never had the dream of becoming a professional soccer player, and looking at where I am today, I mean, I'm really happy for what I've actually done for myself so far." "The spirit of always wanting more, the spirit of not giving up is one thing that pushes me a lot."
She has gone far with this mentality and it's great to have had great wisdom from her grandmother to help her push so far.