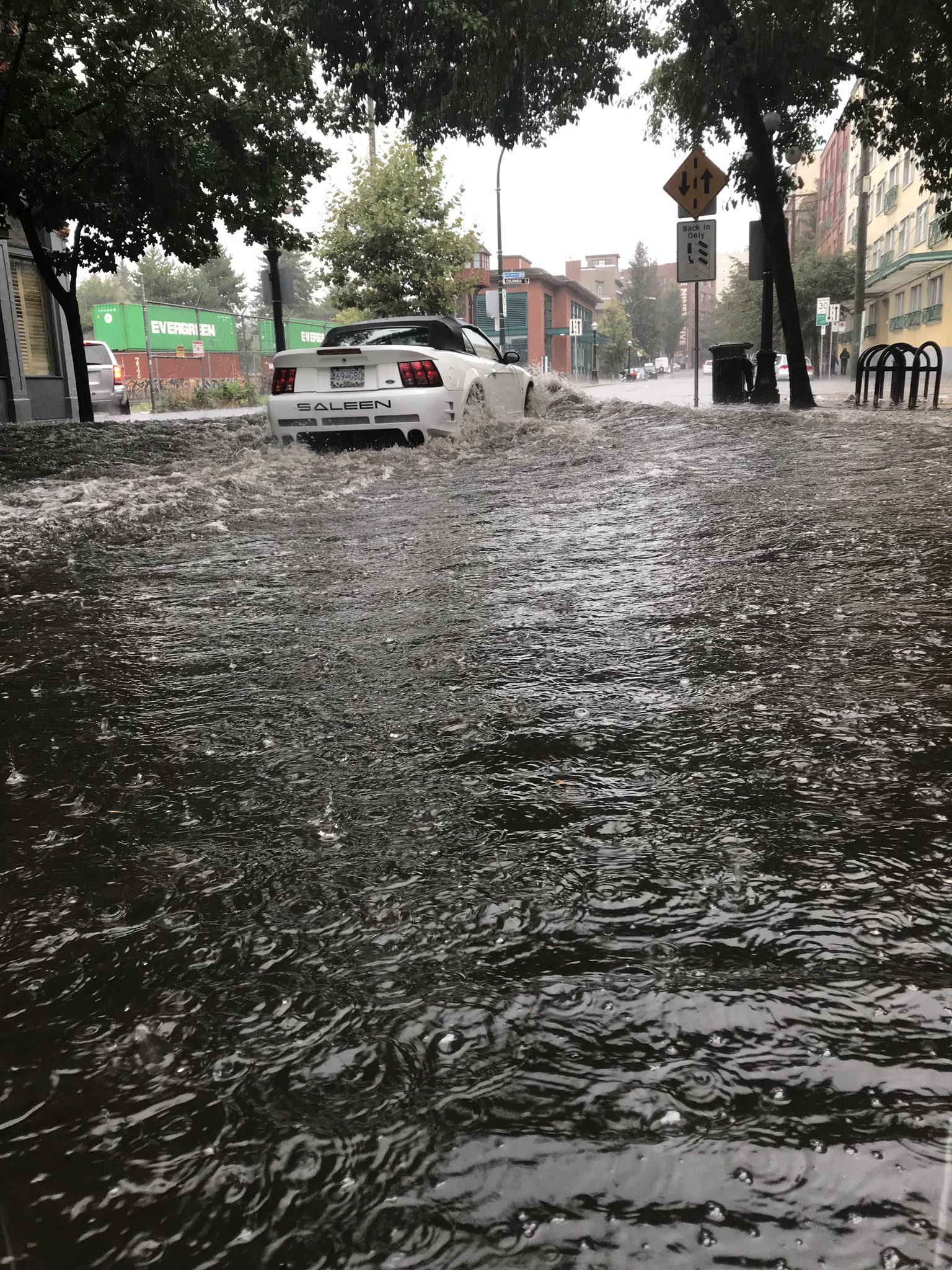 Heavy rains caused massive flooding around downtown Vancouver yesterday evening. The sudden downpour turned streets into rivers within minutes, leading many to dub the event "Rainmageddon". Storm drains were quickly overwhelmed even as the short storm passed through.
Photos and videos of water overflowing the streets hit twitter like a wave.
A fast flowing downhill current formed at the intersection of Homer Street and Nelson, and busses crashed through a lake of water at Gore and Prior.
Elizabeth Giardin, who experienced the storm during her transit ride, describes the scene
"There was probably about a foot, maybe two feet of rain water sitting in the intersection. It was extending over half the block as well, so there must have been a lot of backup in the storm drains but none of it was draining."
While outlook for the rest of the week is currently looking wet, expect a mix of sun and cloud the next 2 days as we say goodbye to summer.