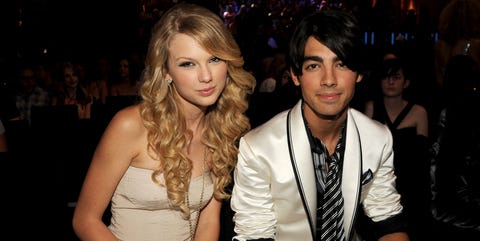 We all have those times where we've wanted to expose someone in front of the entire world for their behavior or what they did to you. But don't let that saltiness get to you, or else you will regret it for the rest of your life.
Want an example? Taylor Swift.
No hate, but Taylor has a "reputation" for putting her exes out there, mostly through her songs and interviews.
Just a few days ago, Taylor returned to The Ellen Show for the first time in four years to promote her new hit single "ME!". While playing "Burning Questions" with Ellen, the singer was asked what the most rebellious teen activity that she regretted was, and she revealed that it was calling out her ex-boyfriend, Joe Jonas – a member of the famous band, Jonas Brothers on the show, nearly a decade ago.
She was on Ellen's show in 2008 after the split and she spilled the tea on how she was dumped by him. "It's all right. I'm cool." "When I find that person that is right for me, he'll be wonderful. When I look at that person, I'm not even going to remember the boy who broke up with me over the phone in 27 seconds when I was 18." – Taylor Swift
That wasn't the only time Joe was mentioned by Taylor. A year later, she dragged him again on Saturday Night Live by saying "You might think I'd bring up Joe / That guy who broke up with me on the phone…"
The singer answered the Burning Question with "Probably when I put Joe Jonas on blast on your show. That was too much. I was 18. Yeah. We laugh about it now but that was mouthy, just some teenage stuff there."
Taylor Swift is now in a happy relationship with actor Joe Alwyn while Joe Jonas is now married with Game of Thrones star, Sophie Turner after a surprise ceremony in Las Vegas. Joe says there's no bad blood between him and Taylor.