For  those who may be super out of loop with life, Nipsey Hussle had sadly passed away at the age of thirty three from a run-by shooting in LA right outside his store, Marathon Clothing. This has caused quite the shock and heartbreak through the music industry, specifically the hip-hop and rap industry. Many celebrities have, for weeks now, been grieving and giving their respects publicly to Nipsey and his family, specifically his long time partner Lauren London.
Lauren London and Nipsey Hussle have been partners for eight years while also sharing a baby together in August 2016. According to many, their bond was unbreakable, as the two were madly in love with each other. Nipsey's passing has affected Lauren in unspeakable ways. She recently dedicated a tattoo to Nipsey on her arm with the words 'God Will Rise' which is a translation of Nipsey's name Ermias. She stated, "When You See Me, You Will Always See Him."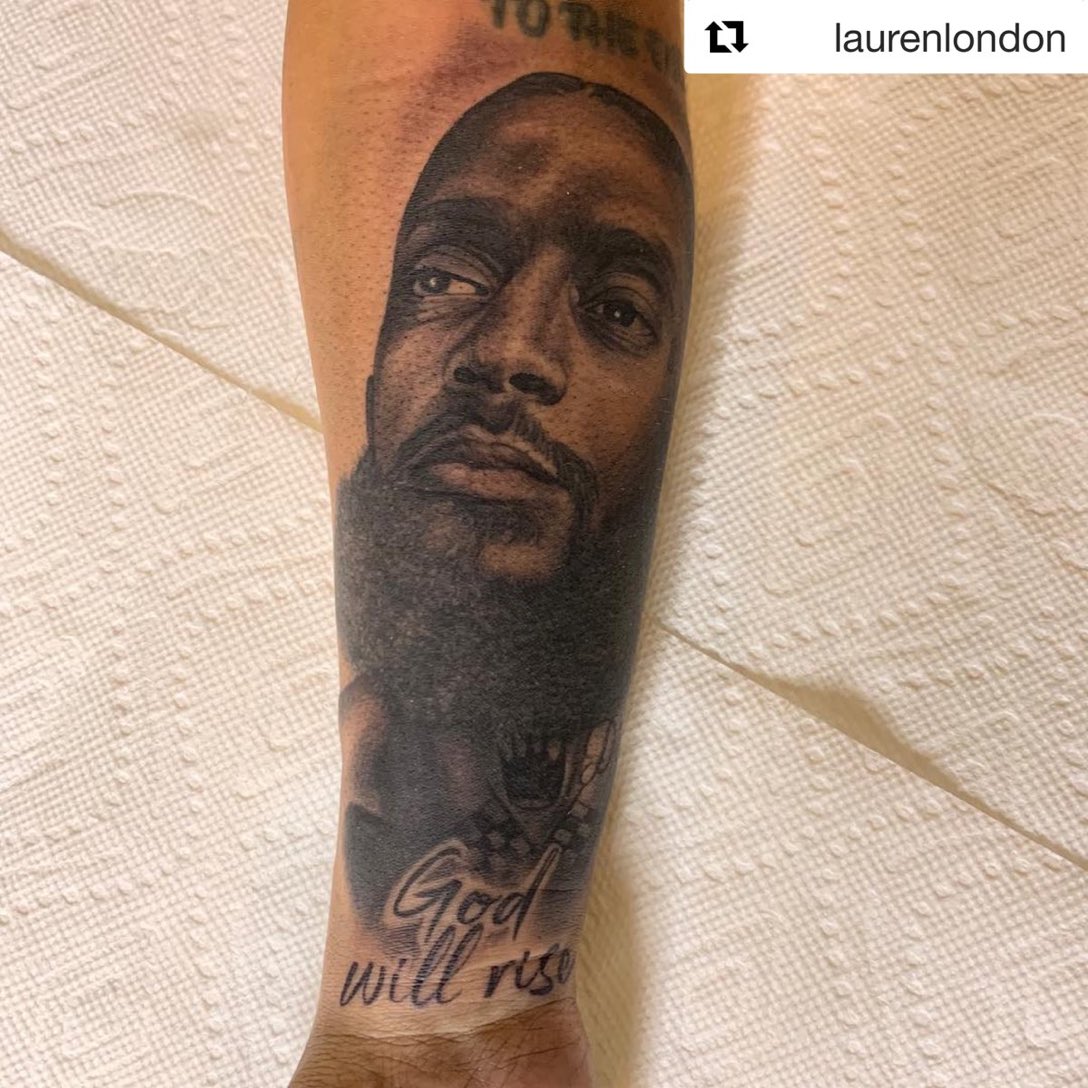 With the love and support coming from millions of Nipsey's fans, you wouldn't expect someone to ruin the moment, especially after the tragic passing of a well-respected icon. However, it's sadly true. Kodak Black, a popularized trap artist, gave condolences to Lauren London in the worst possible way, leaving many in disbelief.
Kodak Black stated on an Instagram live that he would "be the best man I can be for her."
"I'll give her a whole year," the rapper said in the video. "She might need a whole year to be crying and s*** for him."
His comments caused such an uproar that many male rappers came into Laruen London's defense, bashing Kodak Black for even trying to get with Lauren while she is grieving. Radio stations have boycotted the singer, refusing to play Kodak's music on their stations after the disrespect he had given to both Nipsey Hussle and Lauren London.
I completely agree with the rappers and radio stations standing up against Kodak Black, but I wish they had done it earlier. Are women given the respect they deserve? I'm not so sure. Nipsey Hussle is a well respected figure in the music industry. Lauren London was given respect from other men because Kodak had disrespected her position as a partner to Nipsey Hussle.
Now remember, Kodak Black had previously been arrested, charged, and accused of sexual assault/rape towards other women. He has disrespected dark skinned black women as well as given gross comments towards Young MA, a prominent LGBTQ+ figure in the hop-hop industry, yet even after all that he was still given praise and respect. Male artists still continued to work with him and create music on his behalf, yet it took Lauren London's case for men to finally start stepping in.
When it involves another man, that's when men start giving respect to women the most. If the woman is standing on her own, she has to work for that respect. Women should not have to beg for respect and dignity from men when it should easily be a given. Kodak Black should have been cancelled and boycotted a long time ago! The minute the news hit of his sexual assault charges, that itself should be enough to shed light on Kodak Black's character.