If you want to end 2018 with a bang, then Evolution's got your concert update for ya. Check out what we've picked as your go-to concerts this week, from a Grammy winning icon, to your local Vancouver superstars.
December 5th – Yukon Blonde & The Zolas
Commodore Ballroom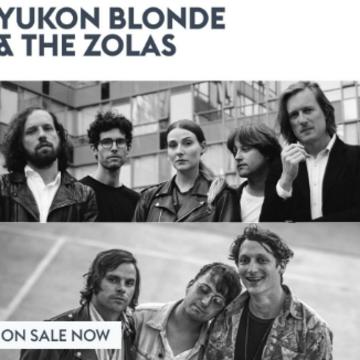 What's better than one powerful local band? That'd be two local bands. Kelowna's Yukon Blonde is teaming up with our very own Vancouver band The Zolas during the last stretch of their joint tour, playing at the Commodore on the 5th. The two bands then conclude their tour in Victoria the following night at the Capital Ballroom.
December 6th – Not So Silent Night
Commodore Ballroom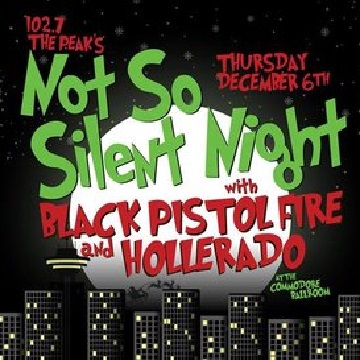 Black Pistol Fire and the Juno award winning band, Hollerado, will be the headliners in The Peak's 2nd Annual Not So Silent Night party. Tickets sales from the event went to Covenant House of Vancouver, and donations will also be accepted on site. Unfortunately, tickets are already sold out, but they're always accepting donations if you'd like to give.
December 7th – Childish Gambino
Rogers Arena
Back in May, Childish Gambino (aka Donald Glover) broke the YouTube, nay the internet with his smash hit "This is America." Well on the 7th, the Grammy, Emmy, and Golden Globe winner will be in Vancouver at Rogers Arena for a concert showing off his alternative R&B repertoire, his rough and edgy rap side, and everything else in between. The show will also include music from special guest Rae Sremmurd.
December 8th – Hey Ocean!
Vogue Theatre
Hey you! It's Hey Ocean! For the past month, the bands been touring through Western Canada, and now that tour comes to an end in their hometown of Vancouver, BC. The Canadian trio will be at the Vogue Theatre on the 8th, performing songs from their four albums – including "The Hurt of Happiness" which was released early this year.
Wanna know more? Then be sure to check out Evolution daily for profile updates on some of the bands listed to give your the 101 basics you need before checking them out.