Tabasco sauce is a staple of tabletops the world over. More often than not, the small bottle is a household and restaurant staple and can be found alongside familiar salt, pepper, ketchup and mustard. The diamond logo label is iconic and the taste is hit for most tastebuds. This is a quick overview of your favourite spicy condiment.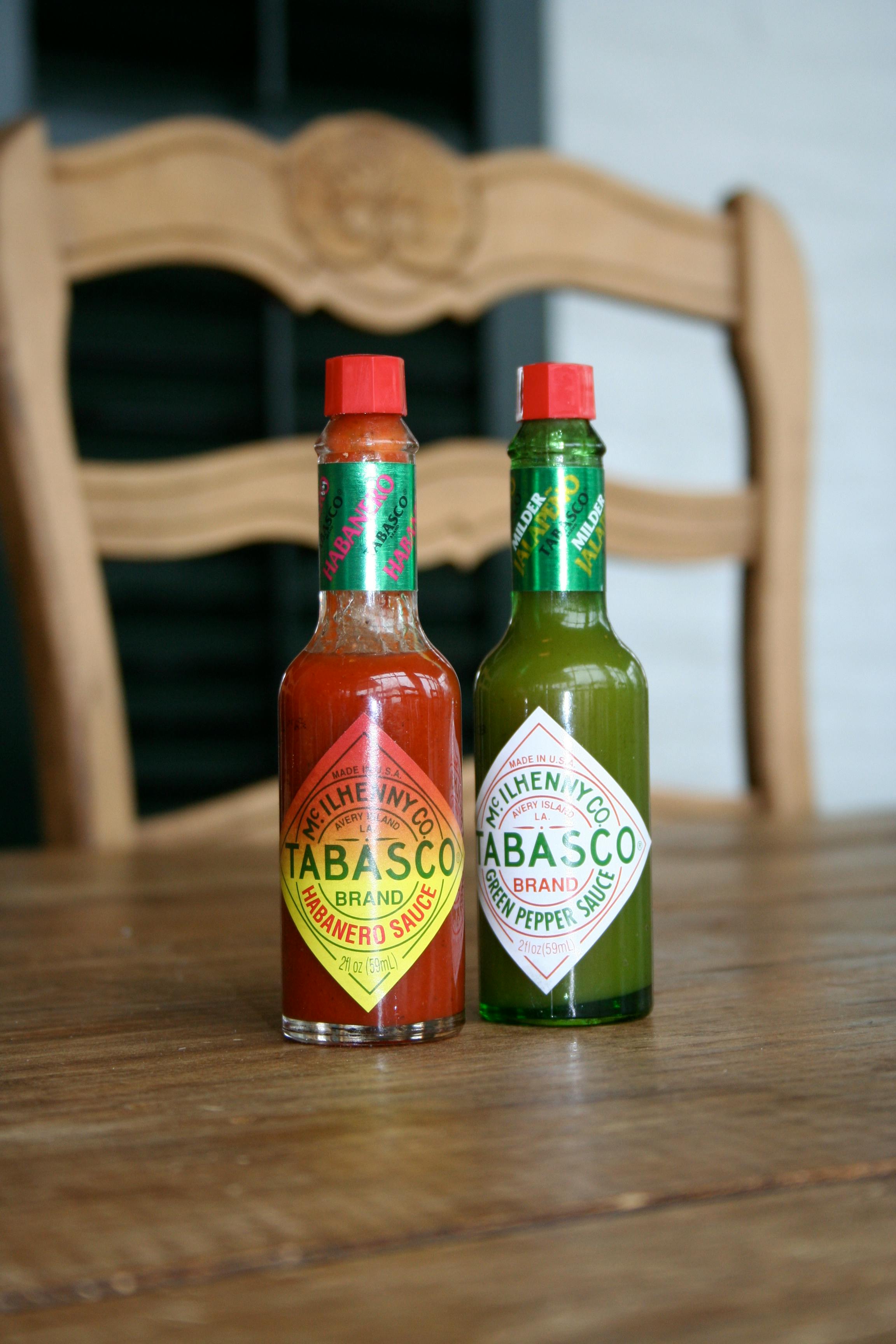 The sauce got its name from the Tabasco pepper, which is the main ingredient obviously. The Tabasco pepper is derived from the Mexican region called Tabasco, where the pepper was originally cultivated. Despite this, the sauce's manufacturing organs lie in Louisiana.
It was first produced in 1868 by Edmund McIlhenny, who grew peppers on his plantation. The sauce is a mix of tabasco peppers, vinegar and salt. The sauce was first bottled using discarded cologne bottles. Peppers are hand picked then aged for upwards of three years, to maximize spice and flavour. Originally, all the peppers were grown in Louisiana, but due to inclement weather, and the need for year-round supply, seeds are shipped to and grown in South America.
Tabasco sauce has gotten around in the past 150 years. It is sold in over 180 countries, it's been issued to various militaries with field rations, it has gone into space on the ISS, and the sauce is one of the few products in the world that is an official supper to Queen Elizabeth II. Very notable accolades, indeed.
Next time you're sitting down for a meal at your favourite restaurant, or you're casually doing some grocery shopping, throw in a small bottle of tabasco. Because it literally is, and has been, out of this world.