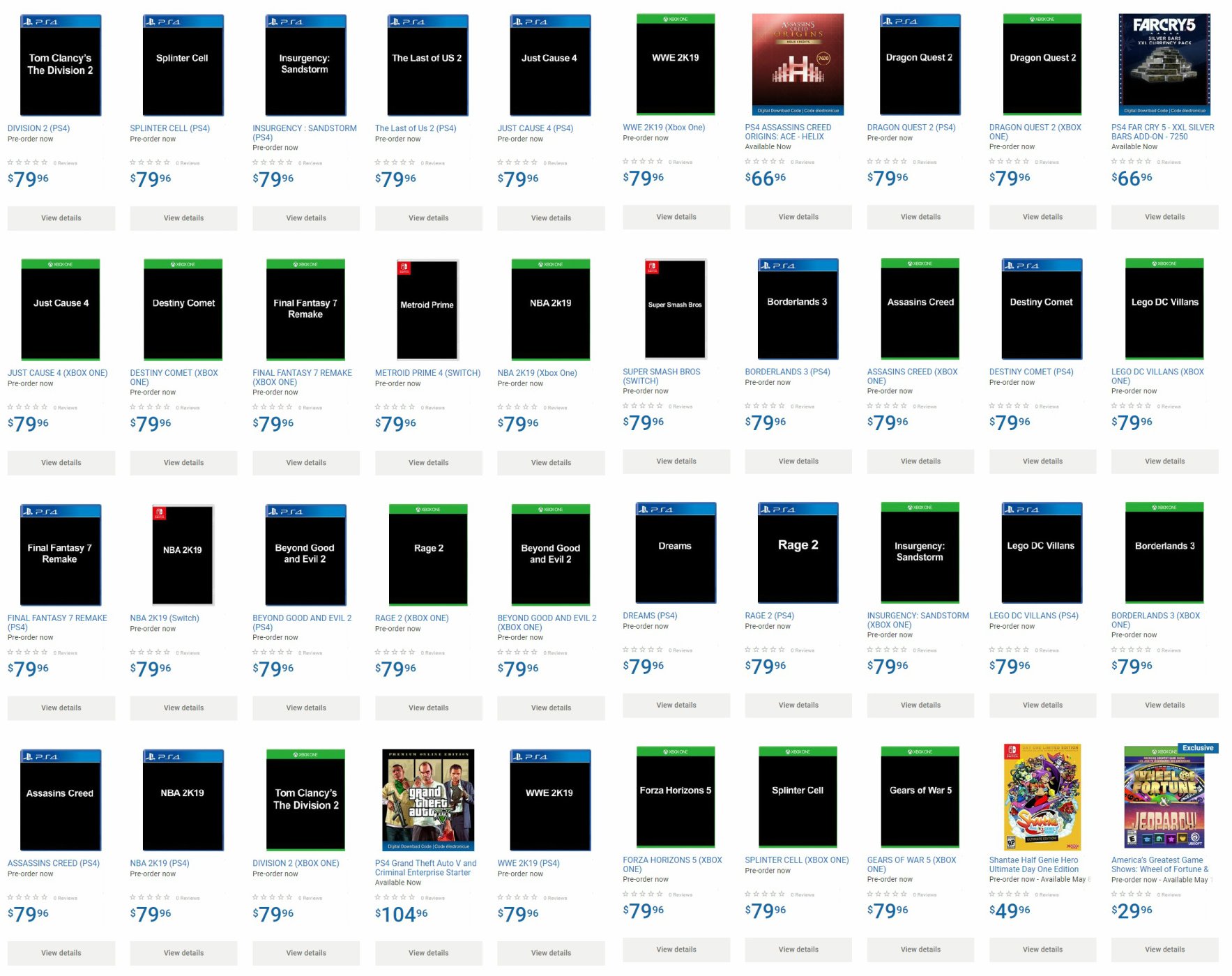 If you're a gamer you are probably aware of the huge video game trade show called E3. It happens every year in Los Angeles and is one of the most exciting times for video game fans. The event is filled with announcements of brand new games and highly anticipated sequels. The companies that present at the show have carefully planned every reveal and news story as part of their extravagant showcases and press conferences. Secrecy is key heading into the show and one retailer has accidentally rained on a lot of these game companies' parade.
Walmart Canada let slip a lot of unannounced video games expecting to be revealed at this year's E3 show when they posted the item pages for these games on their website. Some of the unannounced games include:
RAGE 2
Borderlands 3
Splinter Cell
Gears Of War 5
Assassins Creed
Just Cause 4
Forza Horizon 5
Now I think for the most part this is a legit leak, but not everything sounds accurate. My main issue is that the leak references Forza Horizon 5 which doesn't make much sense considering there never was a Forza Horizon 4. I don't think Microsoft, who owns the Forza game property developed exclusively for Xbox and Windows is in the business of skipping numbers with their game sequels.
With all that said I am still looking forward to E3 this year. Even if most of these games end up being true and their reveals leaked ahead of time I will still be excited to see what else gets announced at this years event.