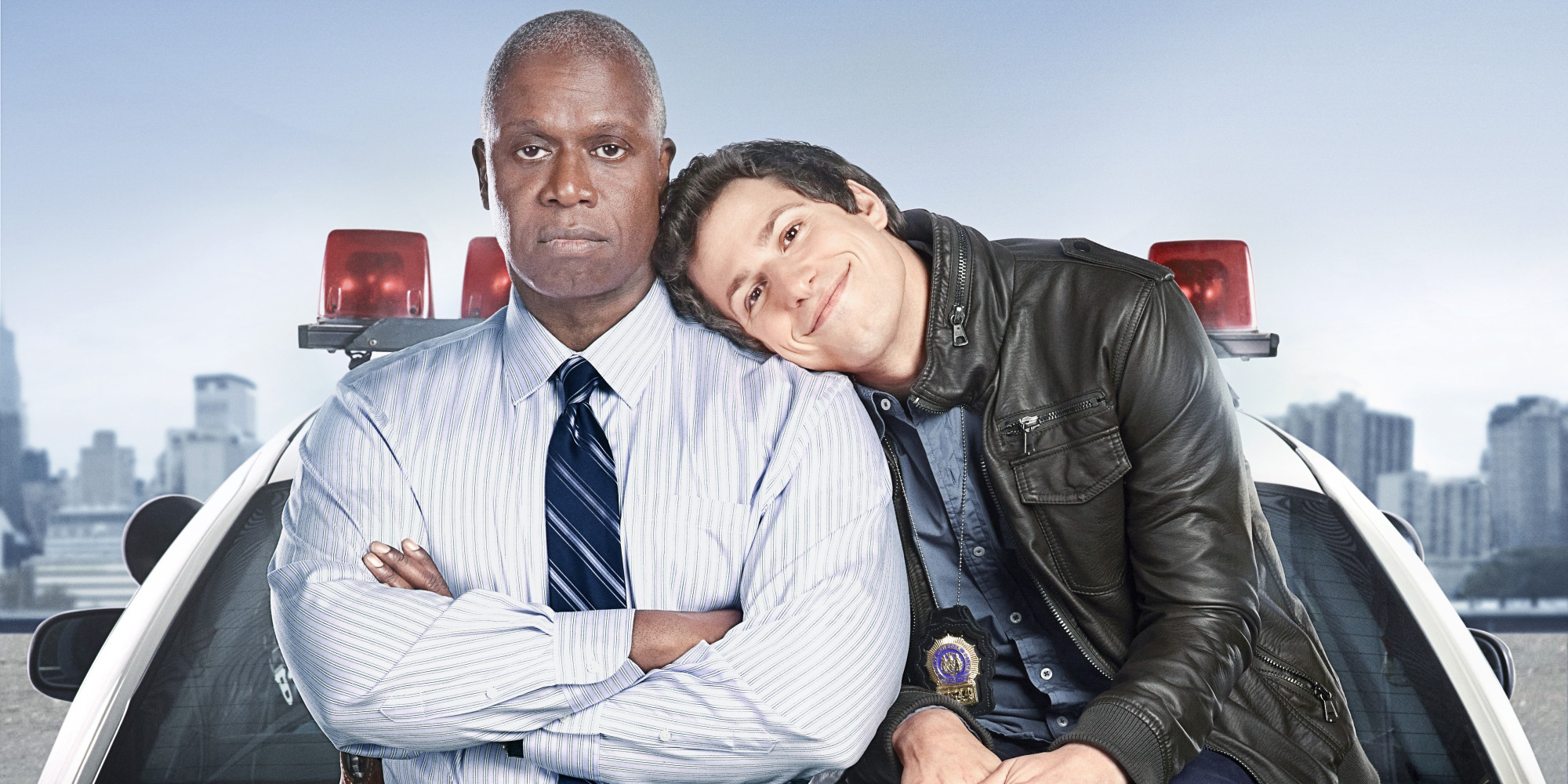 I write this as a heartbroken shell of a man. The keys on this keyboard feel like they're a million pounds. I hope you never experience what I'm going through ever in your life. On May 10, a tragedy occurred. FOX, the company best known for backing up every ridiculous lie Donald Trump makes, decided to cancel the best show on TV, Brooklyn Nine-Nine.
Brooklyn Nine-Nine was a hilarious police procedural sitcom created by Dan Goor and Michael Schur. The show was led by former Saturday Night Live star and boat enthusiast Andy Samberg. Nine-Nine followed the wacky adventures of the fictional 99th police precinct in Brooklyn, New York. The show was supported by the likes of Stephanie Beatriz, Melissa Fumero, Joe Lo Truglio, comedian Chelsea Peretti, Old Spice hustler and lovable big guy Terry Crews, and Emmy winning actor Andre Braugher. The show debuted on September 17, 2013, with the final episode of its five season run ending soon on May 20, 2018.
For those looking to relive the magic or experience the wonder for the first time, you can find the first four seasons of Brooklyn Nine-Nine on Netflix. I'm sure you have had to go through the emotional destruction of moving on after a favourite show of yours was canceled. In time I'm sure my heart will be put back together. Perhaps I will go back and watch the show for my recovery. Remember, don't cry because it's over, smile because it happened. Nine-Nine for life!