First of all, let's not kid ourselves and say we didn't see it coming. Quite frankly, when Squamish Valley Music Festival announced the 4 day event would not be taking place back in 2016 it was only a matter of time for others to follow. There are several terrible things that happened in 2017 but for many music-loving Vancouverites, the cancellation of Pemberton Festival was the tip of the iceberg. I think what made it so painful was just how shocking the announcement was. Many, albeit clearly not enough, people had purchased tickets and had made plans to jam out to artists like Chance The Rapper, HAIM, Muse, Ween, and several others. News of the cancellation came about a mere 2 months before the festival was set to take place.
As festivals season is fast approaching and Coachella already underway, I'm left to wonder, and I'm sure you wonder as well, what is the future of Vancouver Festivals? Some might say there are still festivals like Seasons, Contact, Doomsday, but let me stop you right there! Those are all raves and while yes, they are 2-3 days of music and fun it is vastly different from the camping lifestyle that many summer festivals include. The drop-everything-nothing-but-4 days (sunrise to sundown) of music, food, and socializing. So far, all that's left for 2018 is FVDED which again doesn't include the same early-day to late-night vibes that most summer festivals have.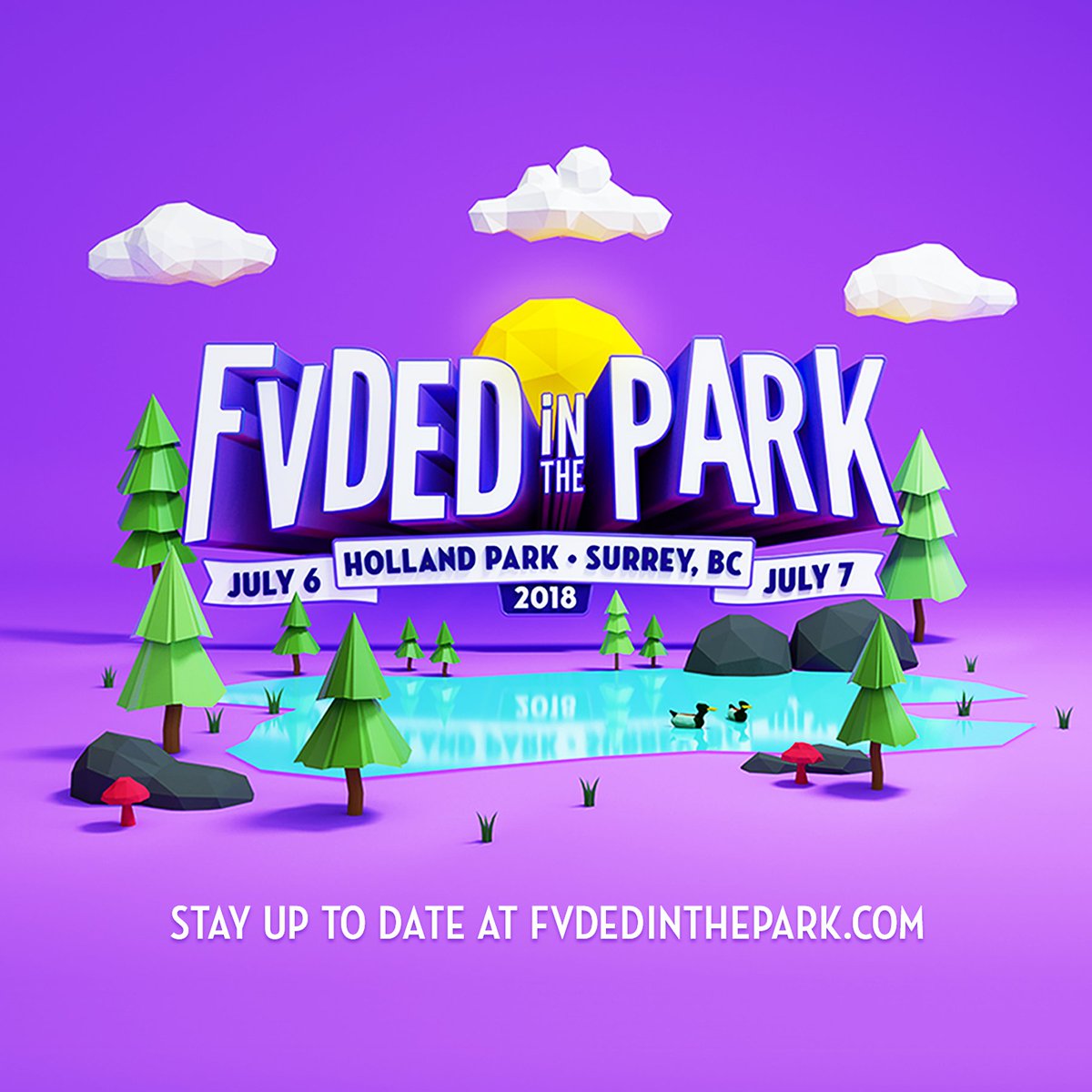 It looks like Vancouverites will have to fork out some extra cash and take their festival travels further in search of some good camping, bumping tunes, and music-loving people. In case you're looking to fill that empty void in your summer, here are festival close by worth checking out.
Rifflandia Music Festival

: September 14 – September 17 in Victoria, BC

Bumbershoot Music Festival

: August 31st – September 2nd in Seattle, Washington

Sasquatch Music Festival

: May 25th – May 27th at The Gorge, Washington

Center of Gravity Music Festival

: July 27th – July 29th in Kelowna, BC

Shambhala Music Festival

: August 10th – August 13 in Salmo River Ranch, BC

Watershed Music Festival

: August 3rd – August 5th at the Gorge, Washington

Rockin' River Country Music Festival: August 2nd – August 5th in Merritt, BC