In case you didn't already know, I am a BIG hiphop and rap fan. I could tell you just how obsessive I can get but I'll save myself the embarrassment. Back in 2016 Oakland rapper G-Eazy brought his When It's Dark Out
tour to Vancouver and as a big fan I was obviously in attendance. Ever since then I've been impatiently waiting for his return. My impatience grew when his newest album The Beautiful and Damned was released. I checked his instagram daily waiting for a tour announcement and when it finally came I was disappointed. The Beautiful and Damned would not be coming to Beautiful British Columbia, can you believe that? Naturally, I went through a few emotional stages.
Stage 1: Sadness! I was heartbroken that he wouldn't be coming back to Vancouver, especially considering how much I loved his album!
Stage 2: Anger! I mean HELLO!!?? It's Vancouver how could he not come? It's not like it's the middle of nowhere!!
Stage 3: Denial! No there's no way he's not coming maybe there's more tour dates to be announced! But can I wait that long??
Eventually, I quickly texted my designated concert buddy and told her we'd be going on a trip whether she liked it or not. See, she and I are the kind of people who buy concert tickets before figuring out how we'll get there. In case you're wondering, 100% success rate so far! I got my ticket for The Beautiful and Damned tour live in Seattle, Washington. It really isn't that far so I wasn't worried on the whole getting there part. Fast forward a few months after buying the tickets, and 4 of us were on our way to Seattle to witness a musical masterpiece. Our ride down to Kent consisted of a hype music playlist which included G-Eazy of course, Jay-Z, Kendrick Lamar, ScHoolboy Q, Tory Lanez, Beyonce, SZA, and many more. At one point we realized we hadn't heard anything of the openers music so we thought this would be the perfect opportunity to give it a listen. I won't lie, I wasn't a big fan. It had potential but I didn't feel like it would pump me up enough for G-Eazy and so we decided to skip the openers. I'm usually one to always give artists a chance anyways but working late the night before and waking up at the crack of dawn the day of meant this girl needed a nap.
Finally I found myself weaving through the crowd to get as close as possible to the stage. There really is no explaining a concert like that one.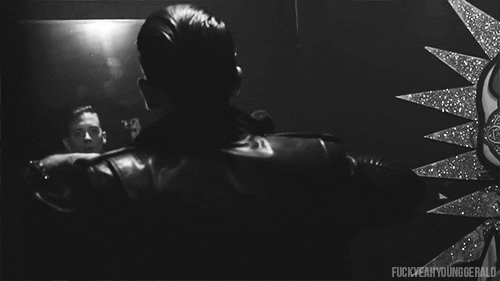 There was not one person in the crowd that wasn't either singing or dancing along. Here's the thing I've noticed over my years of attending concerts: the crowd can make or break it. Sometimes, if the crowd is dead then it won't matter if the artist or band is absolutely killing it on stage. That was so not the case this time around. It honestly almost felt like a big group of friends. It didn't matter which way I turned everyone was happy and socializing with one another and rapping along. The energy of the crowd only fueled G-Eazy on more. He had the perfect balance between interacting with the crowd and performing. Not only that but it all was very fluid. Each song just pushed the crowds limit further. It's like Thanksgiving dinner; Just when you think you've reached your limit of food, out comes desert and suddenly you have a little bit more room. I was so caught up in the performance that I would sometimes would forget that I was taking a video and therefore it would just be a shaky blur (sorry to all my snapchat followers). I have attended several great concerts in my life but this one was hands down top 5!
I have now entered my post-concert depression stage and I'm going through some major withdrawals. I can't even listen to a song of his without tearing up in joy. However, I'm also super motivated to accomplish great things in life so that hopefully one day in the near future my life can be full of moments like this.