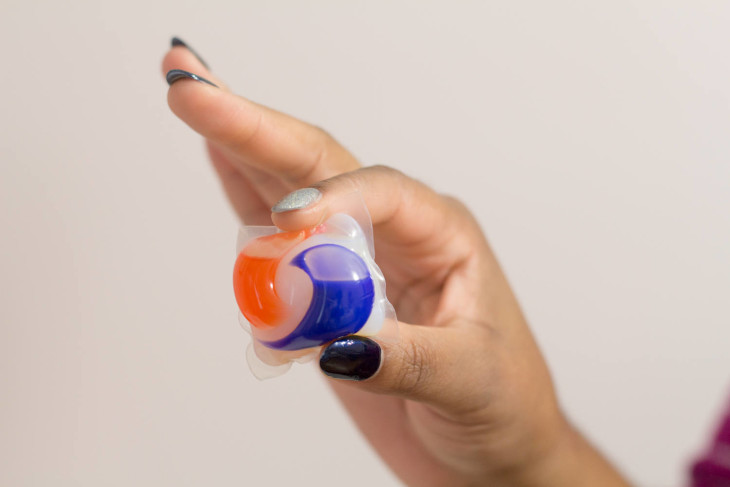 It's not even a month into the new year and it's already obvious that common knowledge is not so common amongst the general public. Shoot Evolution a message if I'm wrong, but to me it seems as if hundreds and thousands of years of self preservation instincts have crumbled as Health Canada has recently had to RE-release a warning that reminds people not too… Wait for it… Eat Tide Pods. But WHO would eat Tide Pods, or even think about doing so? Well, there's no pinpointing when people first started to joke about consuming the detergent-filled Fruit Gusher, but one of 2018's first trending memes, #forbiddensnack, has definitely inspired it.
When taken in a satirical fashion, the #forbiddensnack meme is absolutely HILARIOUS and probably one of the more relatable ones to come out over the past few years. (At least in my opinion.) It highlights both the bad things we tried to eat as a kid, and the things that seem appetizing now, but in the end probably aren't the best for you. All kidding aside, the fact that Health Canada has recently had to re-release a warning means that some people out there have actually tried to ingest a Tide Pod. Personally I've even seen a person post on Instagram claiming to have tried one just to see what all the fuss was about. Seriously people?? Those are TOXIC. To you dear reader please remember to stay safe and that there is a REASON why these snacks are 'forbidden'. If you haven't heard yet, Tide Pods can cause nausea, pain, choking and serious irritation.
All that aside, here's some of Evolution 107.9's favourite #forbiddensnacks.
Wee Sadie Vadnais apparently used to have a thing for Silly Putty.

Our very own host of the noon show, Nathaniel Leigh, used to eat toothpaste by the spoonful.

Remember how your parents always told you not to put coins in your mouth? Neither does Breton Scott. She used to suck on pennies for fun!

Hide your Lip Smackers everyone, Amy Edwards used to eat gloss straight out of the tube

This isn't necessarily a forbidden snack but… The incomparable Keaton Campbell was apparently an extremely picky eater as a toddler. The only thing he'd eat? Ranch dressing on ice cubes.

Someone once referred to them as 'forbidden pocky,' but I used to gnaw on DS stylus' all the dang time.
Don't see your favourite #forbiddensnack on the list? No biggie, shoot us a message and tell us just what we've been missing out on.