Although 2018 feels like the distant future, it's right around the corner, and this means we are getting close to one of the biggest shows of the year! I am of course talking about legendary rock giants Queens of The Stone Age (QOTSA) who will be playing at The Pacific Colosseum on January 24th.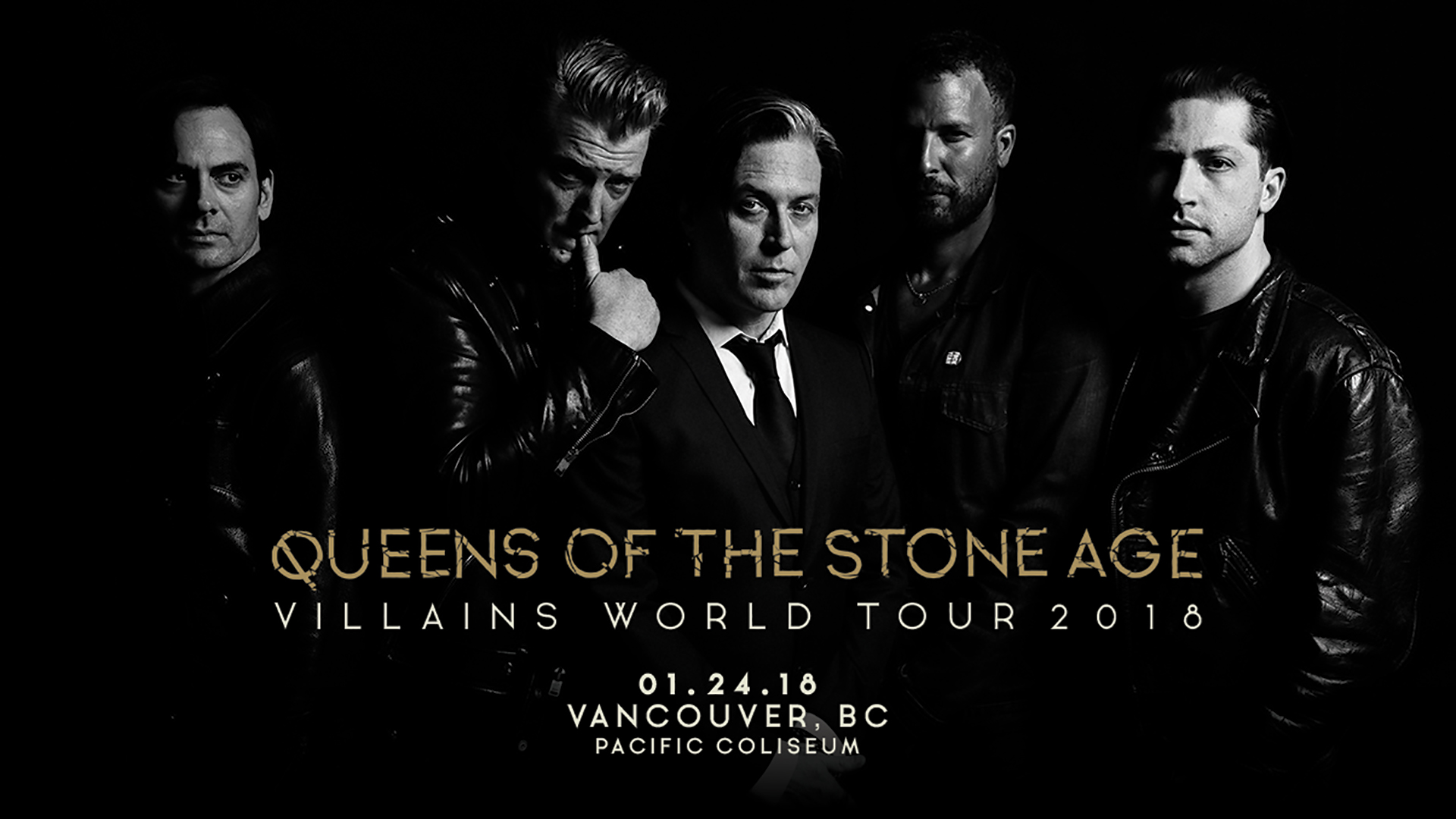 Starting back in 1996 this Josh Homme fronted band has become one of the holy fathers of Rock and Roll! With them recently releasing their newest album "Villians" last summer QOTSA have taken to the road to once again tour the world. What is special about this tour, however, is its the first time the band is playing in Vancouver since 2013! On top of this show, they are also making a trip to the island to play for their Victoria fans at The Save on Food Memorial Centre.
*Tour Artwork for January 24ths Show*
Accompanying the band on this leg of the tour will be Homme's side project Eagles of Death Metal (EODM) in which he plays the drums. These bands haven't toured together since the November 2015 terrorist attack in Paris where 90 people were killed at an EODM show. Josh joined the band when they went back to play the venue only a few months later but its good to see Josh and lead singer of EODM, Jessie Hughes are still supporting each other even two years after the tragic attack and joining forces to remind the world that they are still here to do what they do best, play good old fashion rock and roll. Tickets are still available on Ticketmaster and range around $50 – $100. Small price to pay for one of the best rock bands of all time!
If you haven't heard the new Queens of The Stone Age song that we at Evolution are playing then check out "Feet Don't Fail Me" below: