Take a Virtual Tour of the Lab.
New requirements for energy efficient housing and buildings require changes to existing building envelope design and construction techniques. In addition, construction in the coastal region of BC is sensitive to high moisture levels resulting in materials deterioration and failure.   It is essential that construction technologists, designers, and builders are familiar with building envelope application technologies and even more so with high energy efficiency envelope systems.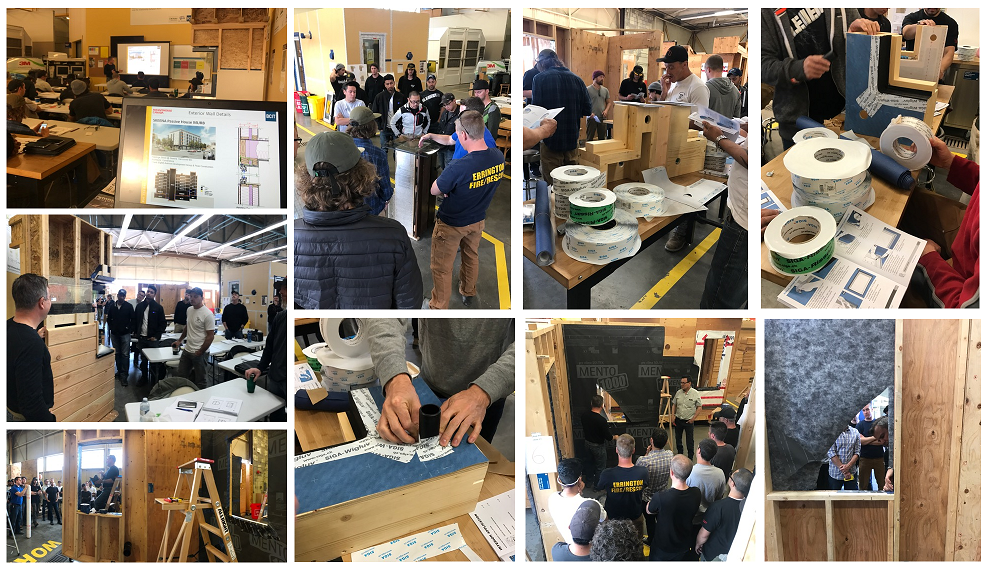 This building lab comprises of display cut-away assemblies, practice walls, an air tight house and a lecture area.  The display cut-away assemblies demonstrate a variety of framing, insulating, taping, and window interfaces. The practice walls are real size structures where students can practice the different high performance construction techniques.  The airtight testing hut is a small-scale building that brings together all the aspects of a high performance building system in a coherent example that is used for blower door tests training. It is also used to find and repair air leaks in the building envelope, and will soon be used to balance a residential HRV system.  Finally, the lecture area is located within the practice area and its 21st century classroom design allows easy back and forth between theory and practice.
For more information: