Info Session
Location: Online
Date: March 25, 2020
Time: 3:30pm to 4:30pm
In one weekend, you can learn how to integrate renewable energy technologies in your home or cottage.
In CESA 0158 Introduction to Solar Energy, you learn about stand-alone photovoltaic systems. Another weekend course, CESA 0178 Introduction to Solar Water Heating, will teach you the installation basics for solar water heating.
Are windows part of the building envelope? What other components make up the building envelope, and how do these components affect the energy savings of your home? You can learn the answers to those questions in CESA 0198 Residential Energy Efficiency. Over a single weekend, you can learn about building envelopes, air tightness, and mechanical components including heating systems, domestic hot water heating, and ventilation. As well, this course will give you tips for effective energy efficient retrofit project management.
For home owners who have already considered energy efficiency measures, alternative and renewable energy may be the next logical step. The weekend course CESA 0199 Residential Renewable Energy is for you.
Location: Online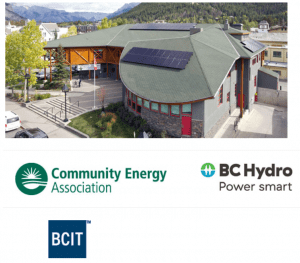 Time: 7:00pm to 8:30pm
Date: Wednesdays, Feb 19, 2020 –  Mar 18, 2020
Description:
This course provides an introduction to investing in green energy systems and the choices and trade-offs associated with different ownership and governance arrangements. The legal, tax and incorporation considerations involved in establishing a green energy utility will be explained, and the financing options available to local governments and First Nations will be covered. The importance of public engagement when developing projects will also be explored. Students will be able to identify case studies and integrate lessons learned.
BCIT's Energy Management Programs and Energy Modeling course

https://commons.bcit.ca/energy/course-descriptions/
Energy Management is the practice of energy conservation, in short making sure that industry is only using the energy it needs while meeting the goals of comfort and production.